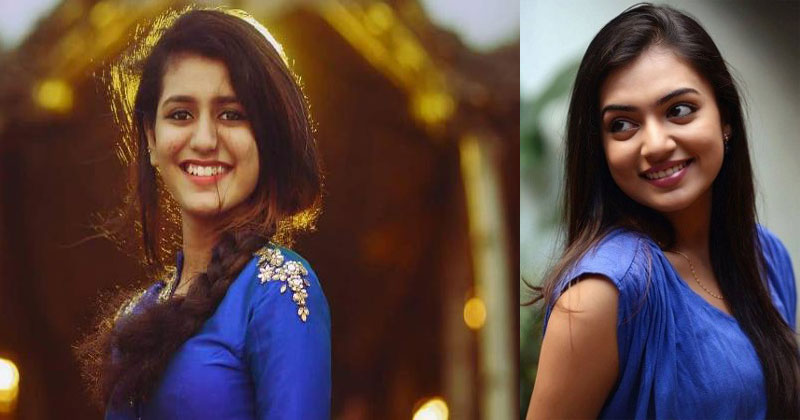 Priya Prakash Varrier has become an overnight celebrity. The 18-year-old, a first-year B.Com student at Vimala college in Thrissur, featured in a Malayalam song Manikya Malaraya Poovi from the film Oru Adaar Love.
A clip from the song has since gone viral online and has made her an Internet sensation not just in India but in countries as far as Egypt and neighbouring Pakistan, where fans have been posting comments about her expressive face.
Soon after the song was released, Priya shined through as a social media star and starting trending on top charts on every social media platform. From emerging as the most googled celebrity in that particular week to gaining more than 2 million followers on her official Instagram account, the charm of Priya's wink was undeniable and unbeatable.
The actress recently expressed her bewilderment upon seeing trolls targeting her on social media. She said it is sad to see the same people who made her a hit are now trying to tarnish her image. Priya said the trolls are taking jibes at her even before she can prove herself as an actress.
Priya was referring to those comparing her with Nazriya and circulating images of the same on social media platforms. Priya says in the interview that they (trolls) were celebrating Nazriya's return at the expense of her career. Priya further noted some mean posts which read "On seeing Nazriya, it feels like throwing Priya into a well."
She also shared another disheartening post which read, "No eyes will be as beautiful as Nazriya's even if whoever plays gimmicks with eyebrows."
Also Read: Priya Prakash Varrier looks stunning in Stylish Red outfit: See pics