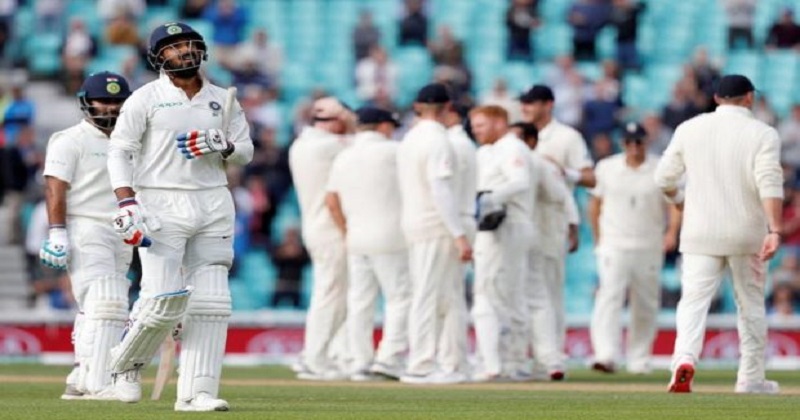 India lost the fifth and final Test against England by 118 runs on Tuesday despite heroic resistance from KL Rahul and Rishabh Pant, bringing the curtains down on a tour which started as a golden opportunity but ended in a saga of disappointments.
A mediocre England team with a fragile batting line-up won the series by a comprehensive 4-1 margin after India were bowled out for 345 in pursuit of mammoth target of 464.
Also Read: MS Dhoni and Sakshi Supporting Bharat Bandh? Know the Real Fact Behind Viral Pic
Making amends for a below-par show in the preceding Tests, Rahul (149 off 224 balls) and Pant (114 off 146 balls) sang the redemption song with attractive centuries to raise visions of an improbable victory before Adil Rashid (2/63 in 15 overs) dashed their hopes with a twin blow.
Rashid bowled a prodigious leg-break that pitched on the rough and clipped Rahul's off-bail and in his next over Pant tried to hoick him for his fifth six only to be holed out by Moeen Ali.
Once the 204-run sixth wicket stand ended, India tried to hang on for a respectable draw but it was of no avail.