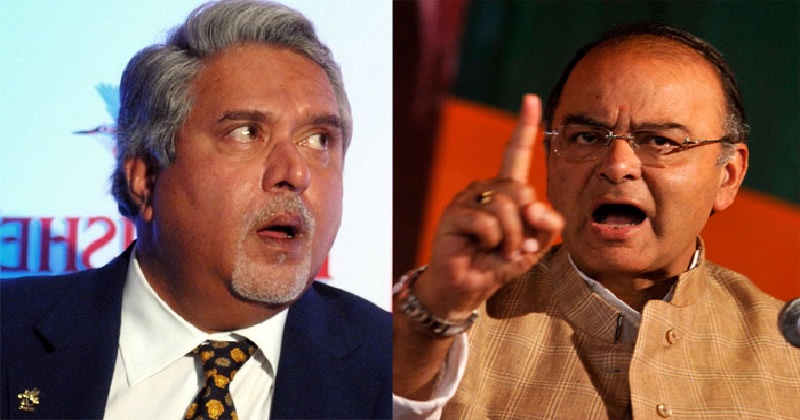 Absconding tycoon Vijay Mallya, wanted on charges of fraud and money laundering amounting to around Rs. 9,000 crores, today claimed he had met the Union finance minister before leaving India and made "repeated offers" to "settle issues".
His statement triggered a political storm, with the Congress and other opposition parties saying it proved corrupt businessmen were fleeing the country with the collusion of the government. In a Facebook post, Union Minister Arun Jaitley said Mr Mallya's "statement is factually false in as much as it does not reflect truth".
Outside London's Westminster Magistrates' Court, where his extradition case is being heard, Vijay Mallya told reporters, "I left because I had a scheduled meeting in Geneva, I met the finance minister before I left, repeated my offer to settle with the banks… that's the truth".
Also Read: Vijay Mallya Spotted Amongst the Spectators of India vs England 5th Test: See Video
He, however, refused to divulge the details of the meeting. The 62-year-old tycoon said he has made a "very comprehensive offer" before the Karnataka High Court, "so that everybody gets paid".
As the Congress and other opposition parties demanded an explanation from the government, Mr Jaitley, in a Facebook post, said, "Since 2014, I have never given him (Vijay Mallya) any appointment to meet me and the question of his having met me does not arise".
The minister went on to describe the occasion where Mr Mallya met him in the Parliament corridor and "misused his privilege as a Rajya Sabha Member".
The tycoon, Mr Jaitley said, had a sentence –"I am making an offer of settlement". "Having been fully briefed about his earlier "bluff offers", without allowing him to proceed with the conversation, I curtly told him "there was no point talking to me and he must make offers to his bankers," Mr Jaitley said in the post.