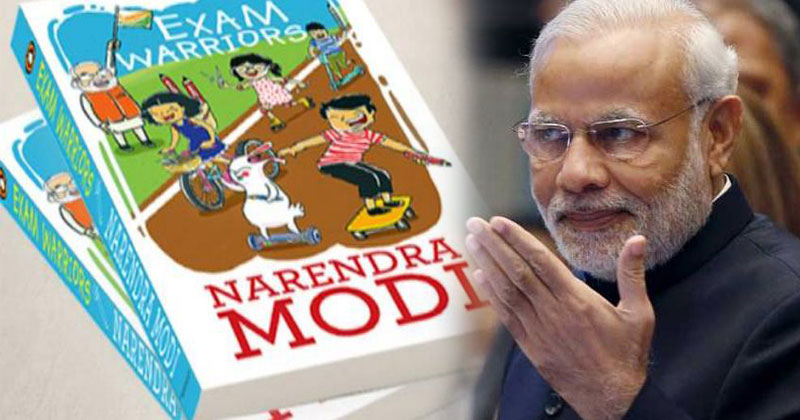 Exam Warriors by Narendra Modi is an inspiring book for the youth. Although the book is available in English, Hindi, Oriya, Tamil and Marathi, the book will soon be launched in Urdu as well.
And this Bollywood actor is all set to launch it.
According to the rumour mill, Rishi Kapoor is to launch the book on the 15th of September 2018.
The book is to be unveiled at Dr Ambedkar International Centre, New Delhi.
Besides Rishis Kapoor, Annu Kapoor, famous film producer Muzaffar Ali will be at the event.
Union Human Resource Development Minister Prakash Javadekar, Union Minister for Petroleum and Natural Gas Dharmendra Pradhan, Union Minister for Textile Smriti Irani, Union Minority Works Minister Mukhtar Abbas Naqvi and president India Islamic Cultural Centre Sirajuddin Qureshi will also be present at the release.
READ ALSO: ISC Class 12 Topper Thanks PM Modi for Presenting Students with 'Exam Warriors'
TELUGU VERSION OF 'EXAM WARRIORS'
Meanwhile, a Telugu version of the 'Exam Warriors' has been launched on Tuesday by Union Minister for Human Resource Development, Prakash Javadekar.
At the book launch in Hyderabad, the Minister said: "No other Prime Minister in the world has ever written a book about exams. Every year crores of students give examinations. These exams not only cause stress to students but parents as well. This book has been translated into 14 languages."
"Modi Ji has written this book especially for students, so every student should read this book and get inspired by it," added Javadekar.