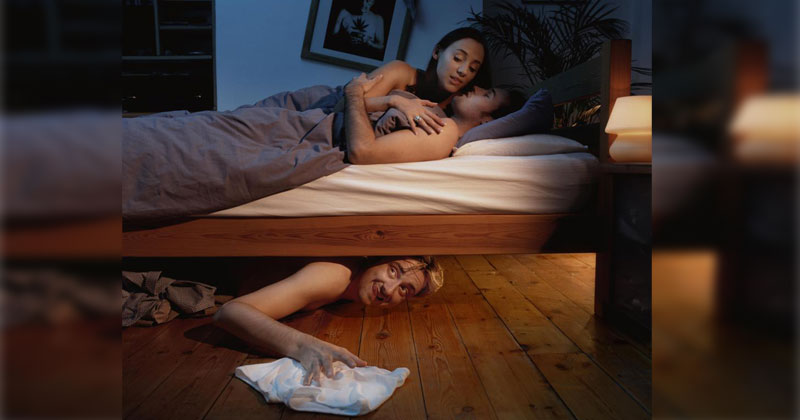 According to him, he had been flirting with a woman on Instagram for a few days before they arranged their tryst at her house. The woman had photos with another man, but when asked promptly replied that they had broken up.
They kept talking for a couple of days and she told Kane that she lived by herself, and organised a day to come over. He headed over to her place, but she gave him specific instructions on where to park his car, which raised a red flag. Despite Kane's suspicion, they got down to business pretty quickly and things heated up in the bedroom – but he wasn't prepared for what happened next.
The woman's boyfriend came home from work. Speaking to KISSFM, Kane said that the woman freaked out, and started running around and asking him to run out the back door.
Also Read: Know actual Meaning of Shahid-Mira Rajput Couples second Child's Name
With time running out, he sees no other option than to dive under the bed. He continued: "I thought when he goes into the shower, I'll just get out and run then. But he'd come back from work, and straight into bed, and stayed there so I couldn't go anywhere."
Kane was trapped under the bed and didn't even go to sleep for fear of snoring and alerting the man to his presence. And he didn't fancy a fight either, describing the woman's boyfriend as a big bloke with tattooed eyes. He crawled under the bed around 8 pm and didn't leave until 9.30am the next morning when the woman's boyfriend had left.
Eventually, when he emerged, he asked for an explanation but the woman told him to "just go", and promptly blocked him on all social media platforms.