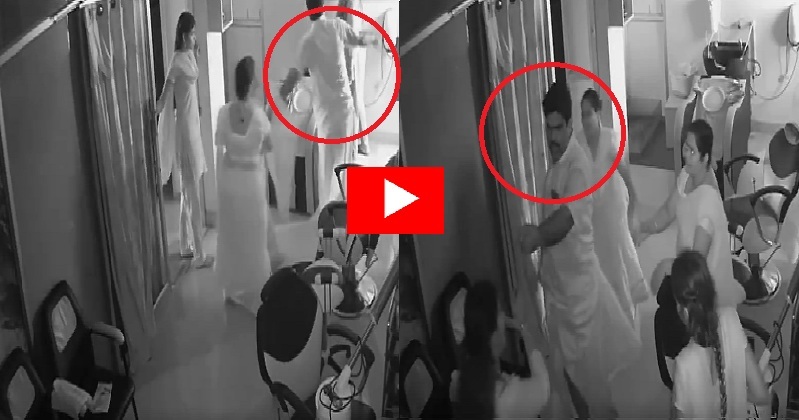 In a shocking video footage  showing former DMK corporator Selvakumar, repeated kicking a woman inside a salon goes viral on social medias.
The incident took place on May 25 in Tamil Nadu's Perambalur.
Also Read : Hot Bollywood Actress Ignores Girl Child Begged for Food and Walked Away: Video
#WATCH Former DMK Corporator Selvakumar hits a woman at a beauty salon in Tamil Nadu's Perambalur. The incident took place on 25th May' 18. He has been arrested by the police and has been suspended from primary membership of the party (Source: CCTV footage) pic.twitter.com/B623qaLc0k

— ANI (@ANI) September 13, 2018
In the CCTV footage, Selvakumar is seen standing among a group of four women. He's repeated kicking one woman, while the other three try to stop him.
Authorities have now arrested the former corporator. He has also been suspended from the party.