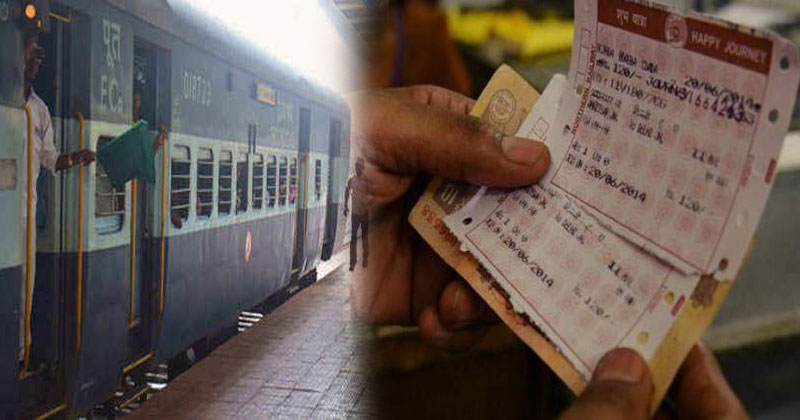 A good news to all the train passengers as the Indian Railways has decided to scrap its flexi-fare schemes, reducing the tickets fares.
The flexi-fare scheme was introduced in September 2016 will partially go down as 40 trains' fares have been reduced.
While for the remaining 102 trains under the scheme, the Railways have decided to offer of up to 50% discount on last-minute ticket booking may be given. This would be applicable for up to four days before the train journey. A graded discount scheme may also be introduced for trains with low occupancy rates, the report said. The move comes on the back of a trial run on the Chennai-Mysuru Shatabdi where occupancy went up after the flexi-fare scheme was tweaked, the report claimed.
READ ALSO: India plans to buy 18 bullet trains from Japan worth Rs 7,000 crore
Since its introduction, the Indian Railways flexi-fare scheme which increases the train ticket tariff as the occupancy rate goes up, has come under criticism from passengers. The flexi-fare scheme was introduced on Shatabdi, Rajdhani and Duronto Express trains. The train fare increases by 10% as every 10% of the berths/seats are occupied/sold. There is a tariff cap of 140% for AC-III tier class of travel and that of 150% for all classes except AC First and Executive Chair Car. Incidentally, post introduction of the flexi-fare scheme, it became cheaper to travel by air on some routes.
Recently, a report by the Comptroller and Auditor General (CAG) also slammed Indian Railways for introducing the flexi-fare scheme in an ad hoc way. According to CAG, on several routes that the flexi-fare scheme was introduced, passengers switched to air travel as a more affordable and convenient option. The report also stated that occupancy trends of trains suggest that some passengers even switched to travelling in Mail/Express trains instead of the trains in which flexi-fare scheme is applicable. CAG has recommended that Indian Railways should rationalize the flexi-fare scheme and continue with it only on routes where the demand warrants.