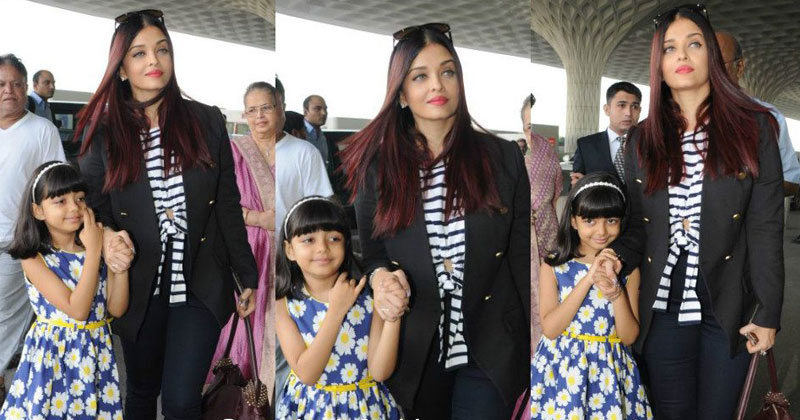 Bollywood diva Aishwarya Rai Bachchan was recently in the US to receive the inaugural Meryl Streep Award for Excellence. However, instead of lauding the Fanney Khan actress for making India proud with such an honour, the actress was trolled mercilessly when photos and videos of her arrival at the Mumbai airport hit the web. In the video and the photos as well, Aishwarya Rai Bachchan is seen holding her 6-year-old daughter's hand as the paparazzi surround her from all sides.
However, it didn't go well with the nuisance of our online community – the trolls, who viciously attacked the actress with their mindless, ruthless and deplorable comments. While some said that she's being over-protective of her daughter by holding her hand others said that Aishwarya is snatching away Aaradhya's confidence.
''Ufffff she's spoiling her daughter and snatching her confidence! I'm so sorry for the poor child that she got such stupid mum who is holding her like she's disabled.'' – one of the deplorable comments read. There were several more of these disgusting comments in abundance in the video below.
Another troll even had the audacity to compare Aaradhya Bachchan to Saif Ali Khan and Kareena Kapoor Khan's son Taimur Ali Khan. "I dont think that she is a normal child at all…Taimur has such confidence in this age only and here is she behaving like," the imbicle's comment read.
Earlier this year, when the mother-daughter duo were in France where Aishwarya was scheduled to walk the ramp at Cannes 2018, the actress had put a picture of her kissing Aaradhya on her lips.