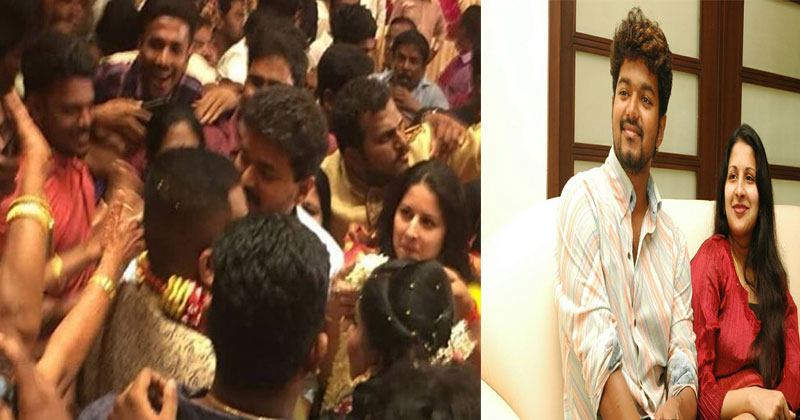 Vijay attended the wedding reception of the daughter of Bussy Anand, the secretary of Vijay Makkal Iyakkam. As soon as the news got out that Vijay will be gracing the event which was being held in Pondicherry, Vijay's fans joy knew no bound. Huge banners of Vijay was installed on the roads of Pondicherry to give a hearty welcome to the Mersal actor. Vijay attended the event along with his wife Sangeetha.
Reportedly, Vijay had to leave the reception earlier than planned as it was being difficult to manage the crowd and Vijay didn't want to cause any inconvenience to the happy couple on their important day.
Watch the Video below:
#ThalapathyVIJAYEntry @SarkarMovieOffl #PondyWelcomesTHALAPATHY pic.twitter.com/rlnow5TPdN

— #SARKAR (@SarkarMovieOffl) September 14, 2018
There are reports that Thalapathy Vijay was mobbed inside the hall and he had to leave earlier than expected and also sustained an injury. Witnesses say that Vijay had a slight limp when he left the hall in a hurry.