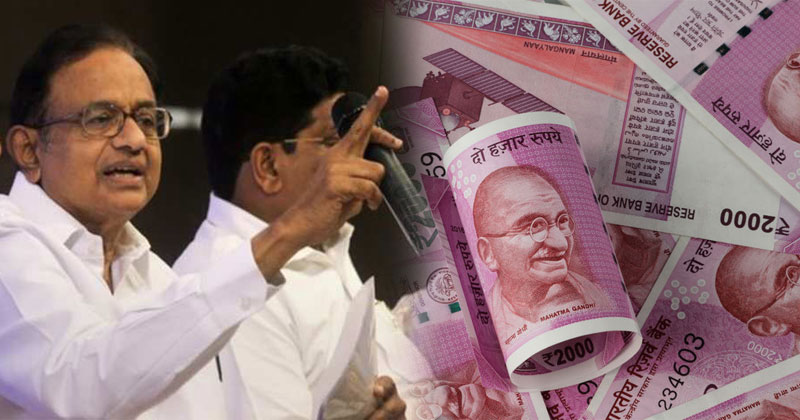 The Center, along with the RBI has taken measures to prevent the downward fall of Rupee.
But has the measures come too late?
According to P. Chidambaram, the Center's decision came in late & is done half-heartedly.
He posted on his Twitter handle:
Government's five "measures" announced yesterday are half-hearted and too late. Because government was in denial.

— P. Chidambaram (@PChidambaram_IN) September 15, 2018
"The worsening of the CAD has been evident for several months, yet the government did nothing. The slide in CAD, the FPI outflow, the weakening rupee and the depletion of forex reserves were wake-up calls that were ignored," he added.
After meeting with the Prime Minister Narendra Modi & the RBI Governor, current Finance Minister Arun Jaitley had announced that 5 measures and a broad policy decision to curb non-essential imports and increase exports.