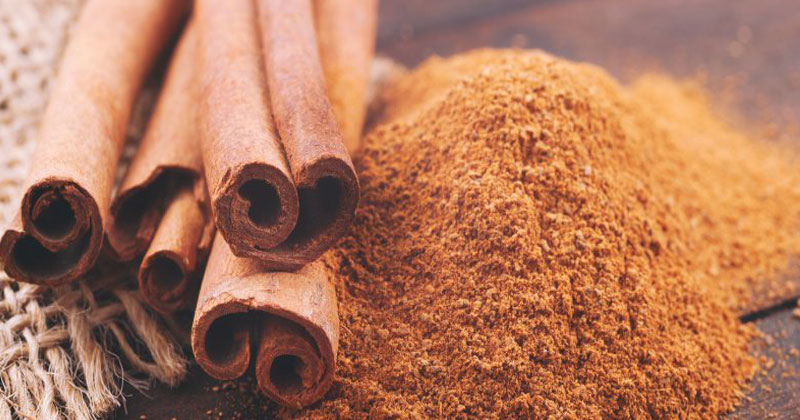 Though research is less, some reliable sources suggest cinnamon may boost your hair growth. It achieves this by improving circulation in your scalp. Applying cinnamon paste to your scalp can help.
For the paste, all you need is half a cup of olive oil and a teaspoon each of cinnamon and honey. Pour the olive oil into a saucepan and put it over the stove. Warm the oil to a lukewarm temperature and then remove it from the flame. Now, pour it into a bowl and add the cinnamon and honey.
Mix well. Using a brush applicator, apply this mixture to your scalp. Work from the back to the front of your scalp. Leave the paste on for 15 minutes, post which you can shampoo and condition your hair as usual.
Apply this paste once a week for better hair growth and reduced hair fall.