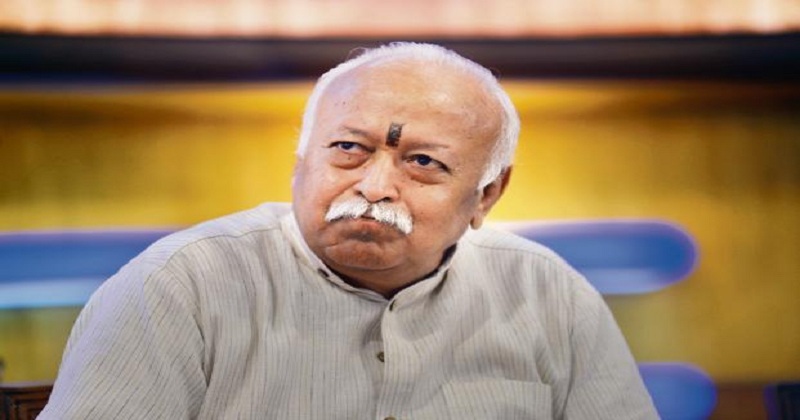 During the RSS's three-day event in New Delhi, RSS chief Mohan Bhagwat answered a wide range of questions. The questions ranged from Hinduism and the RSS's philosophy of education and the caste system.
Answering one such question, Mohan Bhagwat said that criminals should not be linked to those who truly protect and care for cows. He said that killing in the name of cow is not acceptable.
"Violence is completely unacceptable and strict action should be taken. Gau raksha should be done in a constitutional way, but gau rakshaks should keep cows first. There are many Muslims who run cow gaushalas with complete dedication. Don't link all such people to lynching. Don't link gau rakshaks to criminals [cow vigilantes]," he said.
Mohan Bhagwat als said that the RSS does not believe in caste discrimination.
"We don't believe in caste discrimination. We don't ask a person's caste in Sangh, this [asking for a person's caste] is not a part of our culture," Bhagwat said.
Bhagwat also said that if there was a census on inter-caste marriages in India, the maximum cases would be those involving the Sangh's workers.
Also Read : Union cabinet approves remuneration hike for Anganwadi workers
"The first inter-caste marriage in Maharashtra took place in 1942 and congratulatory messages poured in for them, including ones from Baba Saheb Ambedkar and Sri Guruji [RSS's second sarsanghchalak MS Golwalkar]. Guruji had said 'you aren't getting married only due to physical attraction. You want to convey that everyone is equal'," Bhagwat also said.
Mohan Bhagwat said that there was a difference between Hinduism and Hindutva. Hinduism, Bhagwat said, appears to be a closed process. "Hindutva shouldn't be called Hinduism, it works in collaboration with others."
Mohan Bhagwat was speaking at RSS's event 'Bharat of Future – An RSS perspective'.
On the second day of the RSS event, Bhagwat had said that RSS is not against the Muslim community. He said that the organisation believes in 'Vasudhaiva Kutumbakam' (the world is one family) and is not against Muslim community.