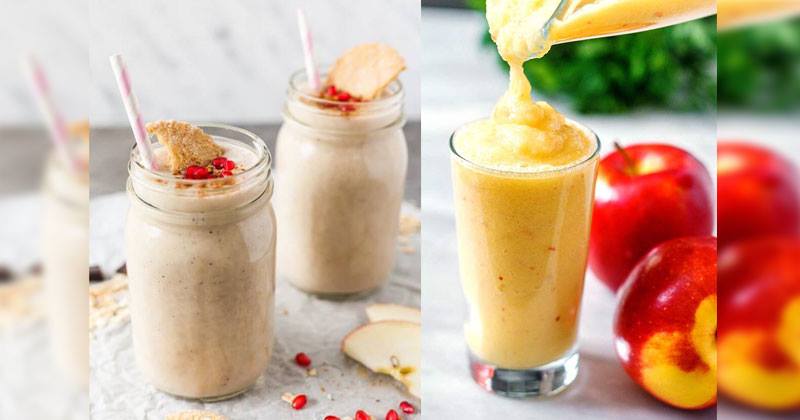 Want a change from your regular tea/coffee/ for breakfast? Then try Banana Apple Smoothie.
Banana Apple Smoothie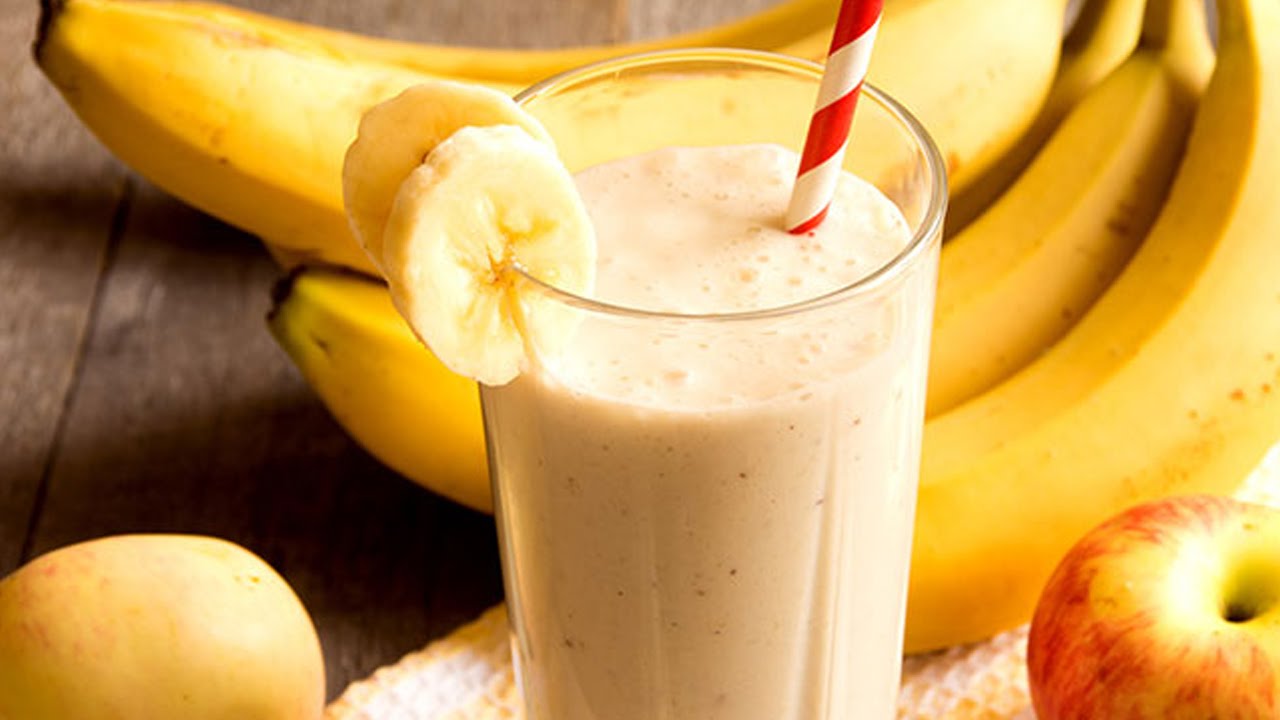 Ingredients
Ripe Banana – 1 large
Sweet Apple (peeled and diced into chunks)- 1 big
Vanilla Flavoring – 1 tsp
Milk – 1 cup (skim milk used in this recipe)
Ice Cubes – 5
Sugar – 1/2 tbsp (You can use honey or any sweetener of your choice)
Method
Blend all the ingredients in a blender until smooth and foamy.
Serve immediately otherwise the apples will change the color of the smoothie.
Complete smoothie with Rava Upma.