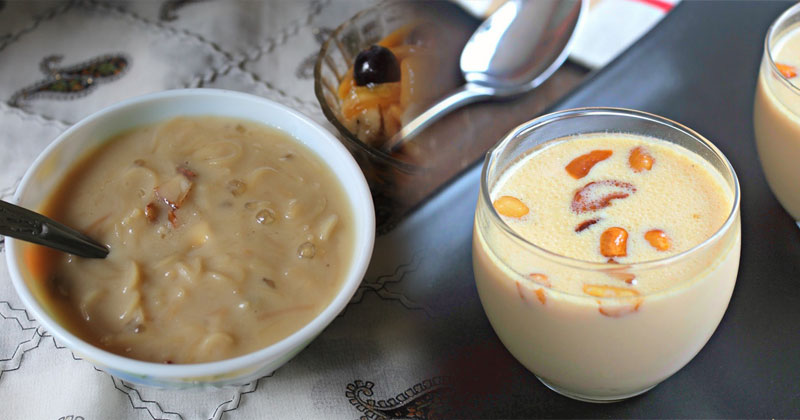 Chemba Arisi Thengai Paal Payasam Recipe is a delicious creamy payasam made with Chemba rice (Kerala Red Rice/ or Matta Rice), coconut milk and jaggery. This is a healthier twist to the traditional paal payasam.
Chemba Arisi Thengai Paal Payasam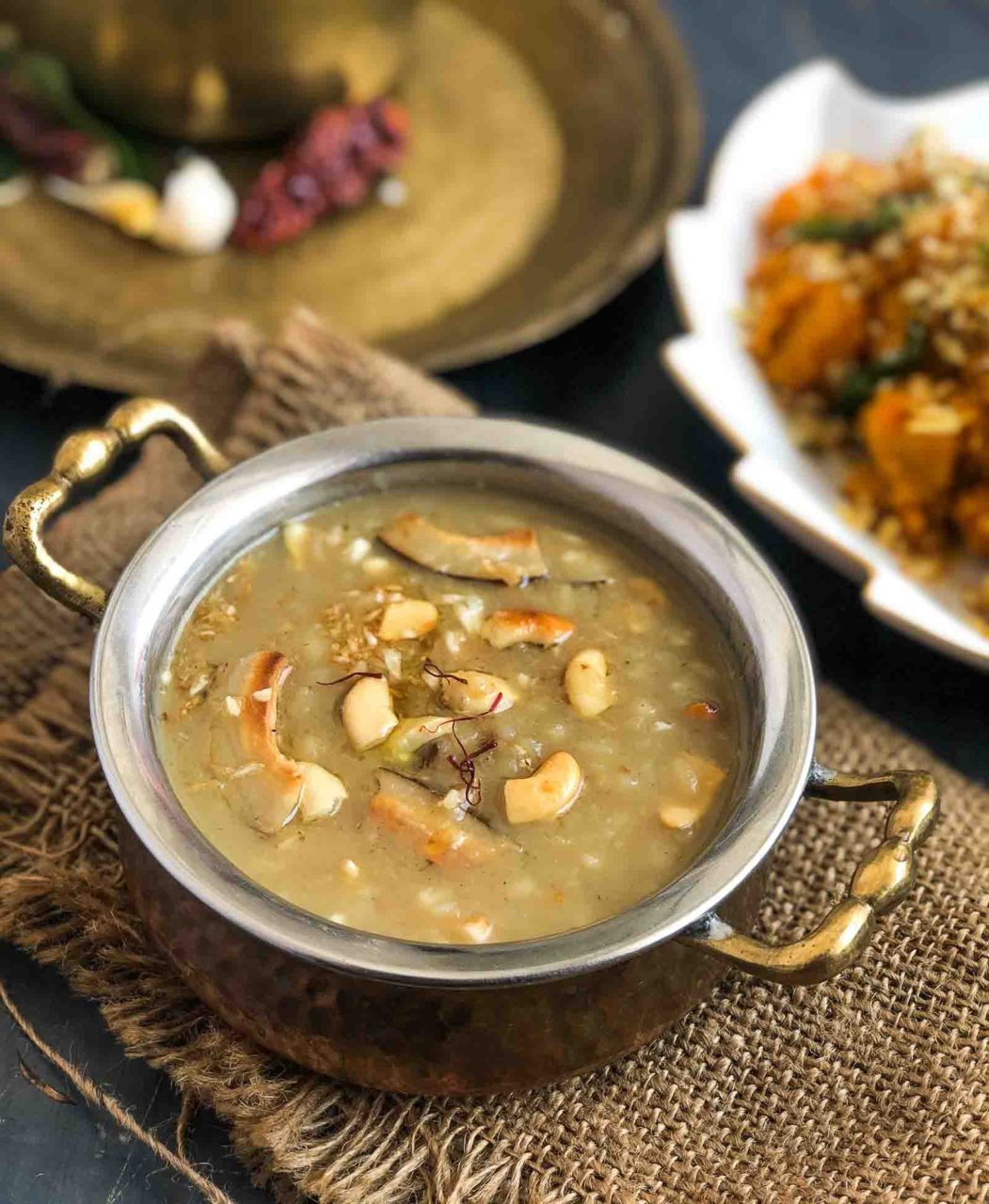 Prep in: 30 minutes
Cooks in: 40 minutes
Total in: 70 minutes
Makes: 4 servings
Ingredients
1 cup Red matta rice
3 1/2 cups Water
1/2 cup Jaggery
1 teaspoon Cardamom (Elaichi) Pods/Seeds
1 cup Coconut milk
1/4 cup Water
Seasoning
1 tablespoon Ghee
12 Cashew nuts
2 tablespoons Dry coconut (kopra), cut into small pieces
READ ALSO:  Popular Goan Chicken Recipe- Goan Chicken Vindaloo
How to make
To begin making Chemba Arisi Thengai Paal Payasam first wash Chemba rice well in water and soak for half an hour.
Add soaked rice in a pressure cooker and add three and a half cups of water. Pressure cook rice for five whistles to get soft well-cooked rice.
While the rice is getting cooked keep a saucepan on medium flame add one fourth cup water and half a cup of jaggery and let the jaggery melt. This will take about five minutes on medium flame. If you like your payasam to be sweeter then u can add more jaggery.
Open the pressure cooker and mash the rice lightly using a potato masher or the back of a spoon.
Strain the jaggery water and mix it in with the rice. Add the cardamom powder to rice and jaggery mix. Simmer the rice and jaggery mixture for about 5 mins and add coconut milk.
Simmer till the Chemba Arisi Thengai Paal Payasam becomes thick and creamy in consistency – about 5 minutes.
In a tadka pan add ghee and once the ghee is hot, first fry cut coconut pieces till it turns light brown in colour and then add cashew nuts in the pan and fry till they turn golden brown.
Add the fried cashew nut and coconut pieces to the Chemba Arisi Thengai Paal and serve hot.
Chemba Arisi Thengai Paal Payasam is ready to be served.