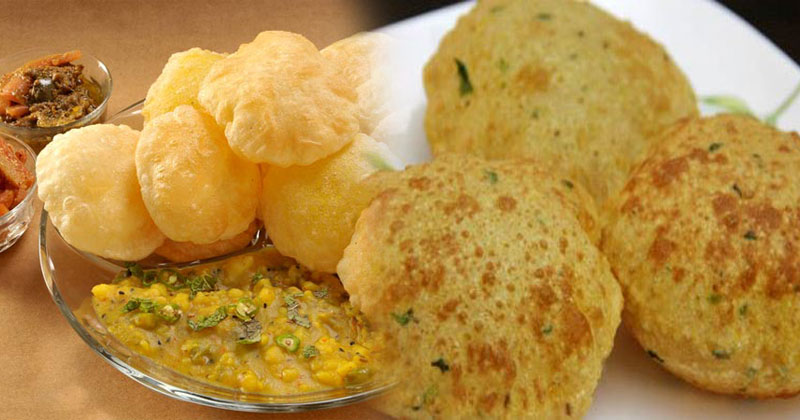 Spring Onion Puri is a delicious twist to your classic puri that you must try out.
Spring Onion Puri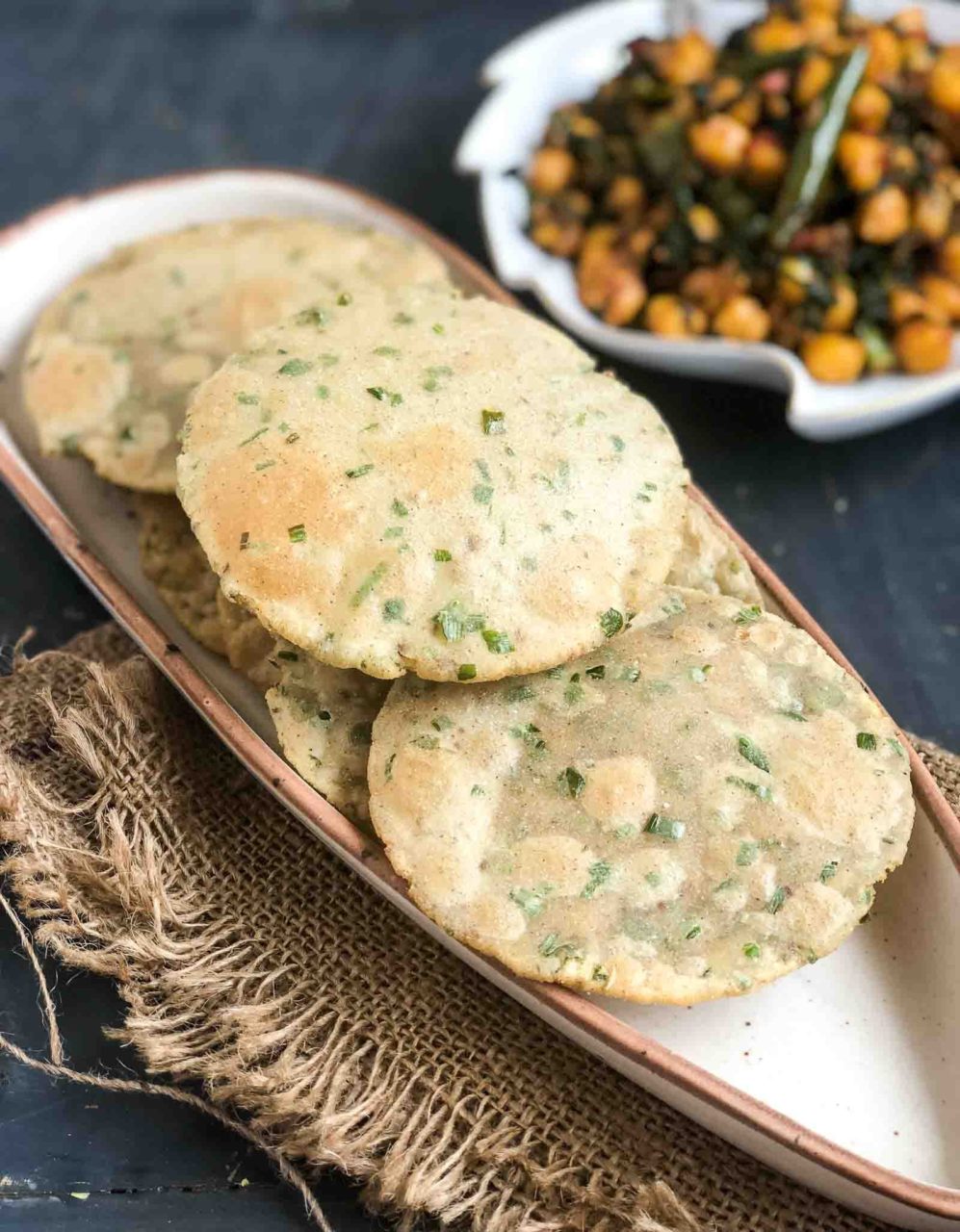 Prep in: 10 minutes
Cooks in: 15 minutes
Total in: 25 minutes
Makes: 4 servings
Ingredients
2 cups Whole Wheat Flour
1 tablespoon Cooking oil
1 teaspoon Cumin seeds
1 teaspoon Ajwain (Carom seeds)
1/2 cup Spring Onion Greens, finely chopped
1/4 cup Coriander (Dhania) Leaves, finely chopped
Cooking oil, to deep fry
READ ALSO:  Creamy Delicious Chemba Arisi Thengai Paal Payasam From South India
How to make
To begin making the Spring Onion Puri, we will first make the puri dough.
In a mixing bowl, combine the whole wheat flour along with oil, cumin seeds, ajwain, salt, spring onion greens, and coriander leaves.
Mix well and add water little by little to knead and form a stiff puri dough.
Add a few drops of oil once the dough comes together and evenly smoothen out the dough. Cover the Spring Onion Puri dough and allow it to rest for a while.
Preheat oil in a kadai to deep fry the puris on high flame.
Divide the Spring Onion Puri dough into equal portions to make lemon sized dough balls.
Dust them with flour and roll the dough ball into a 3-inch diameter, using a rolling pin.
We need evenly flattened puris of medium thickness.
Once the oil is well heated, drop the flattened Spring Onion Puri into the oil and fry the puris .
Fry the Spring Onion Puri with a spider strainer, continuously yet gently pouring oil onto the puri and allowing it to puff.
Due to the addition of the spring onion greens, cumin seeds and ajwain, the puri won't fluff up like the classic plain puri. It will just about fluff up a little more than a phulka.
Remove the Spring Onion Puri from the oil and place on an absorbent paper. Serve hot.