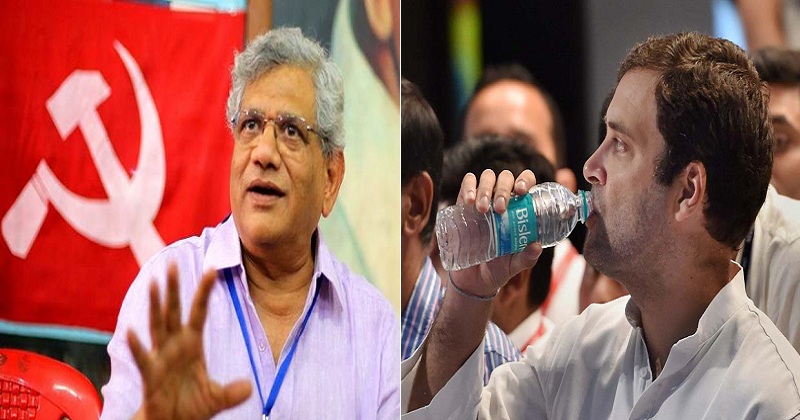 After Akhilesh Yadav's Samajwadi Party and Mayawati's Bahujan Samaj Party refused to ally with the Congress in the coming assembly elections in five states, now CPM announced that it will not have any electoral alliance with the Congress in the five poll-bound states where elections are going to be held in November and December.
However, the decision of alliance with the Congress in the Lok Sabha is yet to come as there is no unanimity on the issue. The decision may be taken in January.
The left party will be a part of seven-party alliances in Rajasthan and Madhya Pradesh as the CPM central committee at its three-day meeting approved the decision and the Bahujan Left Front in Telangana. In southern state, Left Front partner CPI is part of an alliance comprising the Congress, TDP and the Telangana Jana Samiti.
In Rajasthan, the CPM, CPI, Samajwadi Party, JD(S), CPI (ML), RLD and Marxist-Community Party of India (MCPI) have come together to forge an alliance Rajasthan Democratic Front to contest elections there. The party expects that the BSP, which has ruled out to ally with the Congress, to join the front.
CPM will make efforts to have an understating with smaller parties and be part of an alliance with them in Madhya Pradesh and Chhattisgarh. Despite the demand from inside the party to have a tacit tactical understanding with the Congress, the central committee did not accept this view.