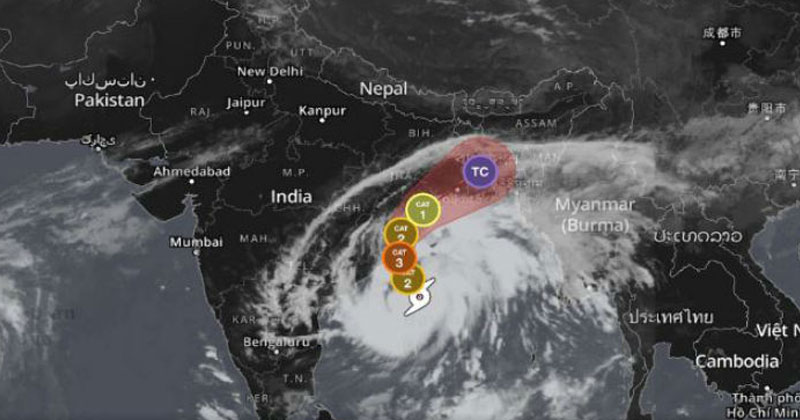 As per the latest reports, Cyclone Titli has made landfall near Gopalpur TODAY.
The Indian Meteorological Department (IMD) stated that the Cyclone Titli has intensified into a severe cyclone storm on Wednesday, before making its landfall in Gopalpur.
In Gopalpur, Cyclone Titli reached a wind speed of 102 kmph. several trees & electric poles have been uprooted and the district is facing heavy rains.
Cyclone Titli made landfall between 4.30 AM and 5.30 AM near Palasa in Srikakulam district with a sustained wind speed of 140-150 kmph and gusts of 165 kmph.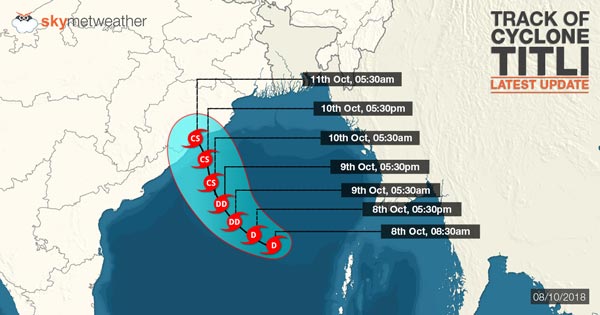 The landfall process which started around 06:40 AM is expected to cross the Odisha coast in an hour or 2.
The diameter of the eye of Cyclone Titli is 21 km, says IMD.
The Centre rushed nearly 1,000 NDRF personnel to Odisha, Andhra Pradesh and West Bengal Wednesday as Cyclone Titli made its way towards the coast, besides issuing directions for storage of food, fuel and maintaining power supply and telecommunication lines.
As per the latest report,
All educational institutions have been closed till the 12th of October, until further notice.
There are reports of two deaths in separate incidents when cyclone Titli made a landfall in Andhra Pradesh. Mudalla Surya Rao, 55, a resident of Sarubujjili Mandal died after his house collapsed on Thursday. While Thudi Appala Narasamma (62) died after a tree fell on him in Srikakulam