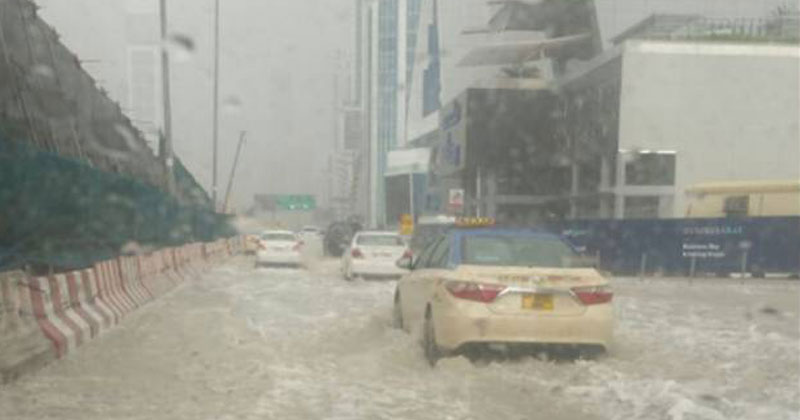 As per the latest reports, the weather forecast has warned the people of the heavy rains and floods that is to occur during the weekend.
Thursday morning light to moderate rain is expected to continue on Friday and into the weekend.
The National Centre of Meteorology (NCM) warned of heavy dark rain clouds in the country. UAE's Ministry of Interior has asked the citizens to take care an caution during this unpredictable times.
The ministry has also asked the people to follow the safety instructions issued by the national officials.
#Ministry_of_energy_and_industry encourages you to follow the safety instructions issued by the official national authorities during the changing season of the weather in #UAE

— ????? ?????? ??????? ??????? (@MOEIUAE) October 18, 2018
Warning: If the sky is overcast and the rumbling sound of water is heard from the high mountains, you must leave the valley as soon as possible to avoid the sudden flood. #UAE #winter #Dams

— ????? ?????? ??????? ??????? (@MOEIUAE) October 18, 2018
The NCM has predicted many rain showers in various parts of the UAE and has posted it on its Twitter handle:
#NCM Weather Report from
Thursday 18 October to Sunday 21 October 2018 pic.twitter.com/3QTXyu0e49

— ?????? ?????? ??????? (@NCMS_media) October 18, 2018
The police have warned the people to not spread false rumours and that more patrols have been deployed to ensure a smooth functioning of traffic and attend to emergency cases if needed, urging drivers to take precautionary measures and avoid the valleys and mountains.