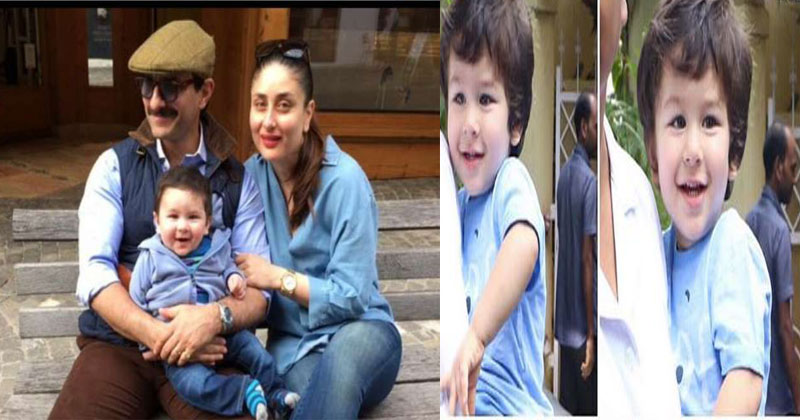 Taimur Ali Khan has taken the social media by storm. The star kid, who will turn two this December, is accustomed to cameras capturing his every move. The adorable little munchkin has also begun waving at the paparazzi, evidently enjoying the media attention.
Many videos, in the past, have surfaced wherein the little one waves and says hi to the paparazzi waiting to capture his one perfect shot.
But ever since, like it's been 7 days since he's made an appearance. If the latest Filmfare report is anything to go by then Kareena and Saif have strictly asked the photographers to stop chasing Taimur for photos given how he's getting used to being in the limelight at such a young age.
"Saif Ali Khan has requested the paps to not photograph baby Taimur anymore since at this age he has begun to register things in his mind more consciously. As parents, Saif and Kareena don't wish that Taimur to start understanding the paparazzi culture and already get affected by it. Until now as a kid, he was just enjoying the flashes and attention as fun since that looked unique to him but since he's growing up now, they don't want him to register the pattern and start getting used to it. The doting parents have also told the paps to not stand outside their residence and click any picture of Taimur.", reads the source quote as reported by Filmfare.