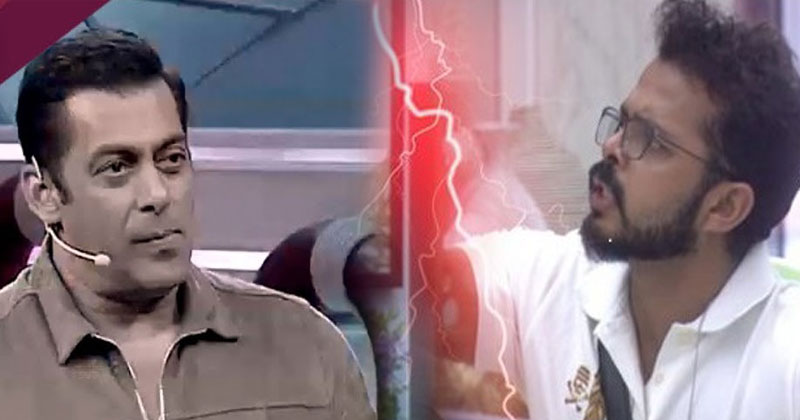 S. Sreesanth has always been a very controversial figure throughout his career. The right-arm fast-medium-pace bowler had seen it all in his career in Cricketer before he was banned from it. He slowly turned to be an actor and also appeared in several films. And now he is a part of the Bigg Boss House.
Within days he even created controversies there also.
Sreesanth has literally been one of the worst contestants in Bigg Boss 12 ever since he returned from the secret room. In last night's episode, Sreesanth passed some really derogatory comments to Deepak Thakur and some of the other commoners in the house. He reduced them down to beggars, which didn't really go well with Deepak. In the upcoming episode of the show, Deepak will be seen having a showdown with Sreesanth for his comments. Later on, housemates vote for Deepak as the villain of the house but Salman Khan announces that he wants Sreesanth to be on the villain's throne this week.
He asks Sreesanth what is it that he is so proud of and why is he behaving like this in the house. Sreesanth curtly tells him that it's his attitude. Salman Khan then calls him ridiculous and we then see Sreesanth walking out of the living area. The other housemates also talk about how he is constantly making demeaning remarks on everyone's status and money. Deepak even says that Sreesanth measures everything in terms of money and status.