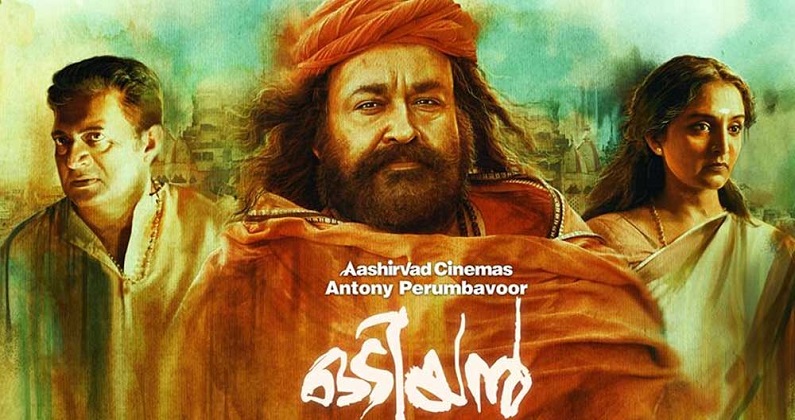 Malayalam Super Star Mohanlal's most awaited film 'Odiyan" shatter all records.  The film which is proposed to release in December has on track to set new records.
The trailer of the film has created new records. The trailer of the film has crossed 17 lakh views in twenty days in YouTube and 2.9 million views in the Facebook. Odiyan also got a position in the list of most anticipated Indian films. As per the internet movie database (IMDB) real-time popularity chart, the film is ranked six.
The film will be released worldwide simultaneously. The production house has decided to release the film in India, GCC, Europe, US and rest of the world the at once. Odiyan will be released almost 90% of the cinema halls in Kerala. As per reports, more than 500 cinema halls in Kerala have been booked for the film. This will be the biggest release in the history of Malayalam film industry.  At present 'Kayamkulam Kochunni' is the Malayalam film with the highest number of opening day shows.
Directed by debutant director Sreekumar Menon the film narrate the story of odi vidya – which is a kind of black magic and performance to strike opponent- that continue to exist in Kerala. The film is a  fantasy action thriller