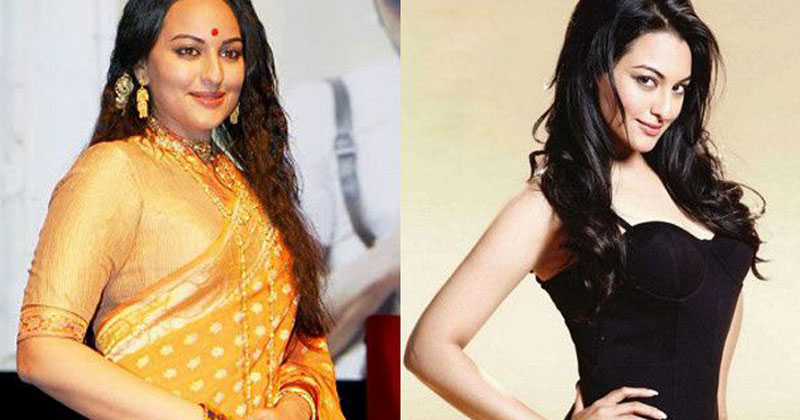 Sonakshi Sinha was overweight before entering films. She weighed about 90 kgs and loved too much junk food and did not follow any workout regimen. Sonakshi was always criticized for being plump, but she never cared about what the body shamers thought of her. It was Salman Khan, her debut film's co-star, who could finally motivate her to lose weight.
Sonakshi Sinha candidly accepts that if it were not for Salman. she would have never lost weight! By following a strict diet plan and working out regularly, Sonakshi lost 30 kgs and brought her weight down to 60 kgs.
Sonakshi Sinha Weight Loss Diet Chart

A cup of warm water with honey and lime juice on an empty stomach helps to flush out the toxins and also supports bowel movement. Cereal and low-fat milk with a whole wheat toast give the body the required amount of complex carbs, calcium, potassium, and dietary fiber that helps to satiate hunger and strengthen the bones.
For lunch, vegetable curry, chapatis, and salad provide the body with vitamins, minerals, and dietary fiber. Green tea is a rich source of antioxidants and helps to suppress appetite. Fruits are a great source of phytonutrients and fiber.
For dinner, dal, chicken or fish is an excellent source of lean protein while mixed veggie curry is loaded with fiber, vitamins, and minerals. But Sonakshi does more than just follow this diet to maintain her weight. Scroll down to find out.
Credits: Stylecraze