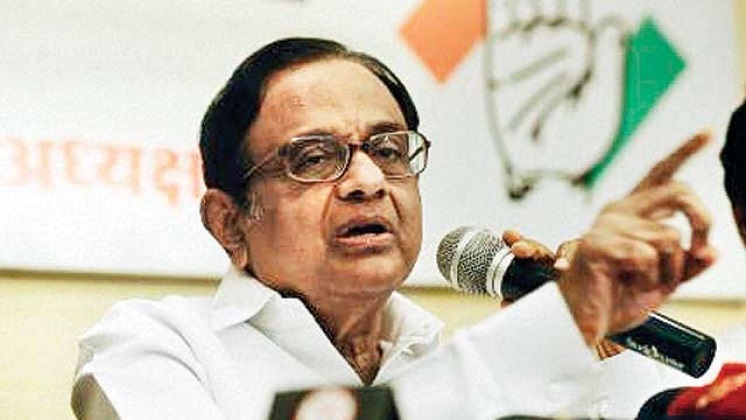 Former Finance Minister P. Chidambaram said the lesson of the 4-1 victory in the parliamentary and assembly bypolls in Karnataka is that the alliance has turned out beneficial.
"The 4-1 win in the Karnataka by-elections is similar to the Test series of Indian cricket team led by Virat Kohli. Lesson to be learned: Alliance has turned out to be beneficial," Chidambaram tweeted.
The senior Congress leader's remarks came after the coalition of Congress and the JD(S) won four out of the five parliamentary and assembly seats in Karnataka.
In an emphatic victory for Karnataka's ruling JD(S)-Congress alliance, its candidates won both the assembly constituencies — Ramanagaram and Jamkhandi — and two of the three Lok Sabha seats —Ballari and Mandya.
Congress' VS Ugruppa won Ballari parliamentary seat with a margin of 2,43,161 votes.
JD(S)' LR Shivaramegowda won Mandya parliamentary seat.
JD(S)' Anitha Kumaraswamy, wife of Chief Minister H D Kumaraswamy won Ramanagaram assembly seat with a margin of 1,09,137 votes.
Congress' A S Nyamagouda won Jamkhandi assembly seat with a margin of 39,480 votes.
BJP's BY Raghavendra, son of Yeddyurappa won Shimoga parliamentary seat with a margin of 52,148 votes.
The Bellary Lok Sabha seat has been a BJP stronghold since 2004. Shantha had held the seat in 2009 before Sriramulu won it in the 2014 General Elections.
The Congress and the JD(S), who are allies in the Karnataka government, were contesting the elections to all the five seats jointly. While the Congress fielded candidates in Bellary and Jamkhandi, the JD(S) took the other three.
Ahead of the 2019 national election, the bypoll results are seen as a test for the Janata Dal (Secular)-Congress alliance