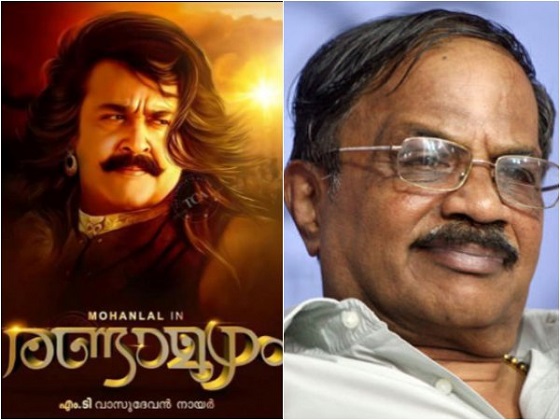 MT Vasudevan Nair's advocate appraised the court that he is not willing for mediator talks for the film based on his novel 'Randamoozham'.
He informed the court that he stands firm in his demand to get the novel back. MT's decision was conveyed to the court when the case was considered at the first class additional Munsiff court in Kozhikode on Wednesday. Following this, the court postponed the case to November 13.
The advocate stated that there was no progress in the movie after handing over the script and there is no scope for mediatory discussions. The director Srikumar Menon had requested the court to appoint a mediator as the pre-production works are going on and the case should end soon.
MT had approached the court as the contract of making the movie was made before 3 years and nothing has been done even after 4 years. Srikumar Menon, Earth and Air Films Private Ltd are the defendants in the case. The court has temporarily blocked the defendants from using the script.
The film portrays the story of Bheema on the much-acclaimed novel of MT. Mohanlal was roped in for the role in the multilingual movie produced by expat businessman BR Shetty. MT had prepared the script in Malayalam and English according to the contract.