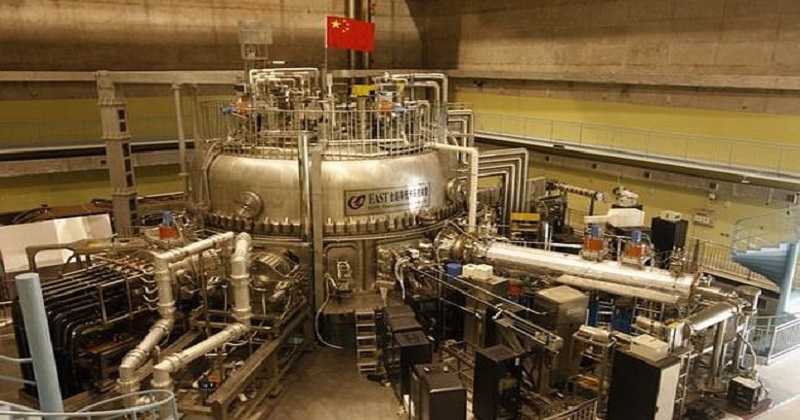 Chinese nuclear scientists have reached an important milestone in the global quest to harness energy from nuclear fusion, a process that occurs naturally in the sun.
Although this is not a sun as we've come to know it. The invention is actually a nuclear fusion reactor and China is locked in a race with the rest of the world to build the first operational version that will replicate the functions of the sun.
Researchers managed to heat hydrogen within the 'artificial sun' to a temperature of more than 100 million degrees Celsius, or 212 million degrees Fahrenheit, at which point it becomes plasma. The temperatures inside EAST are actually about seven times hotter than the center of the sun, where the added pressure from gravity allows for fusion to occur.
"The news from EAST is very exciting," William Dorland, a physicist who studies nuclear fusion reactors at the University of Maryland, told Digital Trends. The result is not unprecedented — the world record temperatures are up to five times hotter — but Dorland, who was not involved in the research, said the result is exhilarating, particularly due to the device's design. It's built for "magnetic confinement fusion."