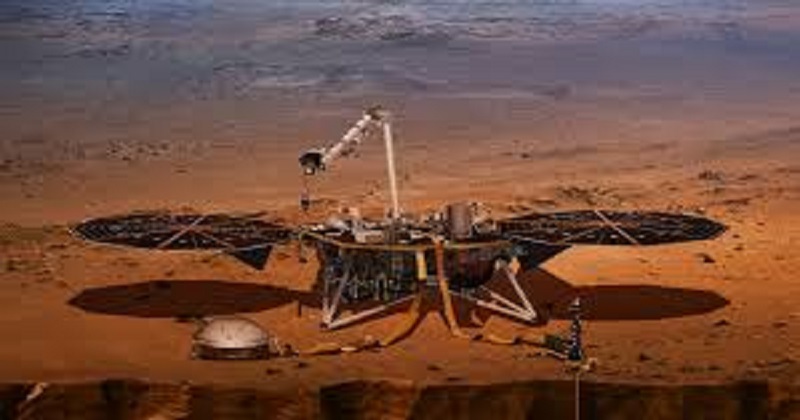 InSight touched down on Mars at 2.52:59pm ET, a successful landing after an almost seven-month journey through deep space. The InSight probe aims to study the world's deep interior, and make it the only planet – apart from Earth – that has been examined in this way. The touchdown followed a seven-month, 300 million-mile (485 million kilometer) journey from Southern California that started back in May.
When signals reached Earth confirming a successful touchdown, anxious flight controllers, engineers and scientists gathered at NASA's Jet Propulsion Laboratory in Pasadena, Calif., burst into welcome cheers, hugs and applause.
"We spend most of our time visualizing all these bad things that can happen, but sometimes things work out in your favour," said Rob Manning, chief engineer at JPL and a Mars landing veteran. "It certainly looked like it was a very successful and perfect landing."
InSight is now sitting on a vast, flat plain known as Elysium Planitia, close to the Red Planet's equator. Before landing, Nasa had dubbed it the "biggest parking lot on Mars".
The mission is set to last for two Earth years – which is a little over one Mars year. The information it gathers should help scientists to better understand how Earth and other planets in the solar system were formed at the dawn of the solar system – 4.6bn years ago.