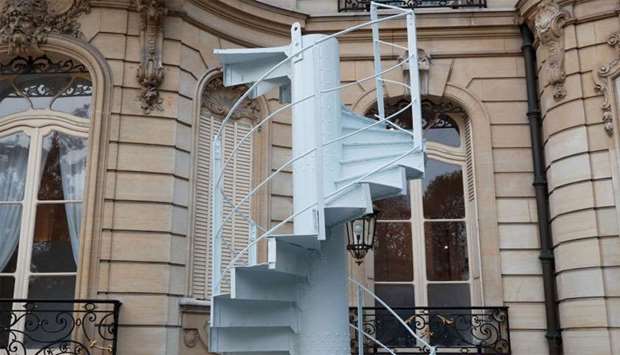 A piece of the original spiral staircase from the Eiffel Tower, Paris's most famous attraction, was sold for ?1.34 crore (€1,69,000), on Tuesday (Nov 27), a spokesman for auction house Artcurial said, three times the initial estimate.
More than two dozen wrought-iron steps from the original spiral structure, from between the second and third floors of the Paris landmark, were sold to a Middle East collector for r ?1.34 crore (€1,69,000), after a bidding-war in the French capital.
The stairs, which stand 4.3 metres high (13 foot) and were part of a private Canadian collection, date from 1889 when the legendary French engineer Gustave Eiffel built the 324-metre edifice as the centrepiece of the Paris Universal Exhibition.
The piece, which came from a private collection in Canada, had connected the top two floors of the Eiffel Tower. It is one of 24 sections that were cut out in 1983 following the installation of a lift between the two floors.
It soon became the most iconic feature on the Paris skyline and is France's most visited monument despite suffering calls for its demolition in the years after the exhibition.