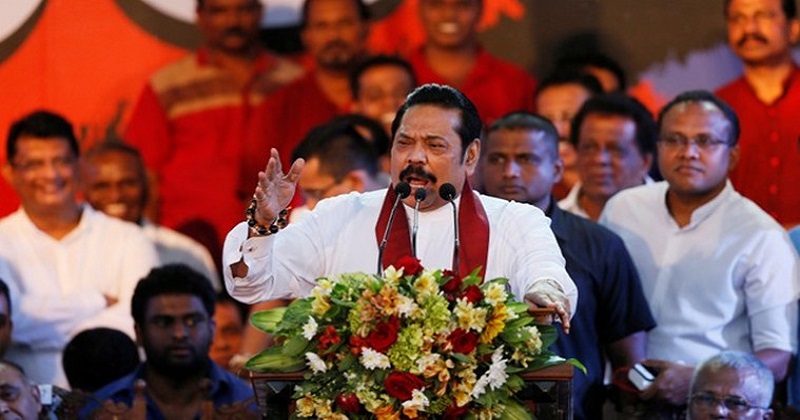 The new Prime Minister of Sri Lanka Mahinda Rajapaksa has confirmed that a general election is the only method to establish democracy in the country. The ousted Prime Minister Ranil Wickremesinghe has agreed to this. Wickremesinghe but said that his party is ready for elections but a legitimate government should be established first.
Rajapaksa said in a special statement today that stability would have been restored if things had gone according to a gazette notification issued by the President to dissolve parliament and hold elections in January.
The Supreme Court has given stay order on the Gazette on parliament dissolution and will adjudicate on it next week. Rajapaksa has failed to prove his majority in parliament so far and United National Front (UNF) has demanded to reappoint ousted Prime Minister Ranil Wickremesinghe.
However, President Maithripala Sirisena has asserted several times that he will not appoint Wickremesinghe again. The President said, the proper solution to the crisis will be to go for a general election immediately. The UNF has maintained that an election can only take place within a democratic framework.