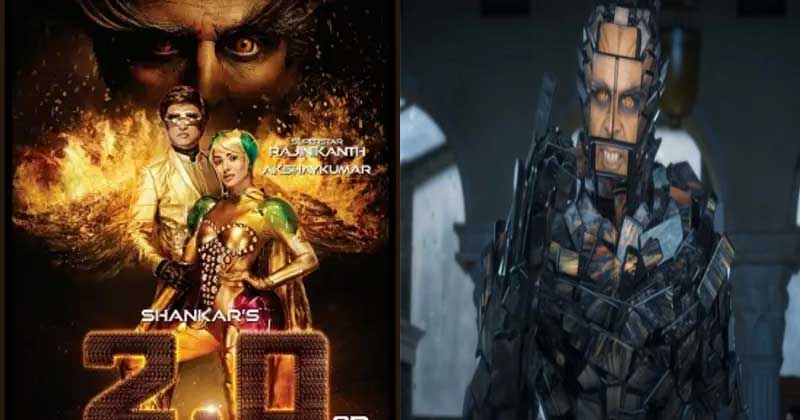 The sequel to Shankar's 2010 blockbuster Enthiran aka Robot, 2.0 tackles the subject of mobile phone radiation harming birds and beautifully combines a vigilante narrative with CGI, making it a visual spectacle. When all phones begin flying off the shelves, Dr Vasigaran is called to investigate the mysterious occurrence.
The film pits Dr Vasigaran (Rajinikanth) versus Pakshiraja, (Kumar) an ornithologist who, angered by the destruction of birds due to mobile phone radiation, uses multiple disembodied mobile phones to create one angry bird.
The scientist is now forced to revive Chitti, and fight against Pakshiraja. Dr Vasigaran and Chitti now also have a sidekick called NILA (Jackson). Shankar, who is known for his formulaic sci-fi, vigilante narratives, gets it right even this time. We get some striking visuals in the first half. Akshay Kumar, in his first-ever Southern film endeavour, does a decent job as the disgruntled ornithologist and Jackson plays her part convincingly.
2.0 is running successfully in the theatres and mobile phone is the main ingredient.
Recent reports say that about one lakh mobile phones used in this movie. Most of these are dummy mobile phones that are displayed in shops.
Damaged, unused mobile phones are collected from many locations and from multiple stores. Muthuraj said in an interview.