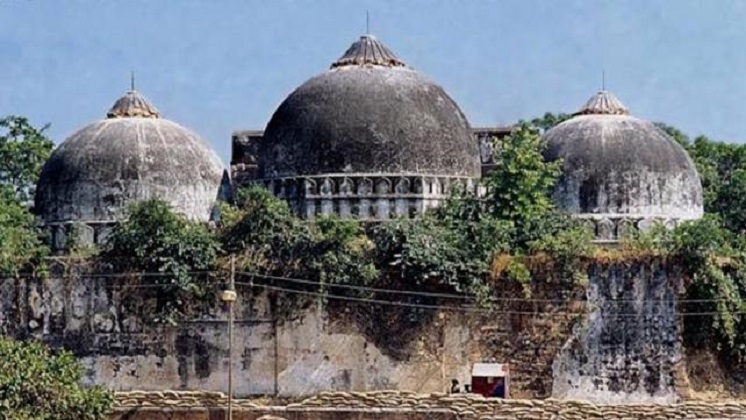 More famous for its demolition, the Babri Masjid is believed to have been constructed in 1528-29 AD. Located in Faizabad district of Uttar Pradesh, the mosque used to be one of the largest mosques in the state. The Babri Masjid was built in approximately 1528–29 CE (935 AH) by Mir Baqi, on orders of the Mughal emperor Babur.
The mosque was located on a hill known as Ramkot and the Hindu community claimed that the Mughals destroyed a structure marking the birthplace of Rama (Ram Janmabhoomi) to build the mosque.
On December 6, 1992, the mosque was demolished by frenzied kar sevaks who were mobilized by L K Advani's rath yatra. The demolition marked an important point in independent India's history and raised questions over the republic's future as a secular nation.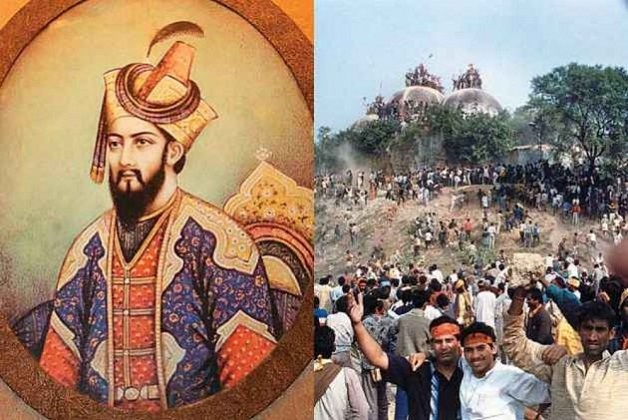 Here's a chronology of events related to Babri Masjid-Ram Janmabhoomi
1528 Babar's commander, Mir Baqi, builds the mosque
1859 British administrator erects a fence to separate the places of worship, with the inner court to be used by Muslims and outer court by Hindus
1885 The Janam Asthan suit of Mahant Raghubardas, seeking permission to build a temple over a chabutra, denied and dismissed
1934 Communal riot triggered by news of cow slaughter in Shahjahanpur damages mosque, but it is subsequently repaired
1944 Commissioner of waqfs declares the land to be Sunnis' property as Babar was a Sunni
1949 Ram idol appears inside the mosque, Muslims complain and file suit. Hindus file counter-suit, leading the government to declare it disputed and lock its gate.
1950-59 Hindu priests file a number of suits in the next nine years demanding the right to perform puja and place idols inside the structure, and the Nirmohi Akhara files a suit demanding actual control of the site in 1959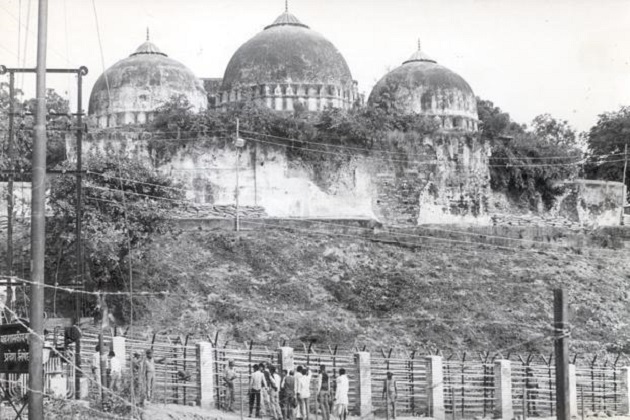 1964 VHP formed to safeguard "Hindu interests"1984 Parliament elections in the wake of Indira Gandhi's assassination give massive victory to Congress, reducing BJP to two Lok Sabha seats
1984 Hindu outfits form a committee to "liberate" the birth-place of Lord Ram and build a temple in his honor
1986 The gates of the disputed mosque opened to allow Hindus to worship there following a court order. Babri Masjid Action Committee set up by protestors.
1989 VHP steps up a campaign, laying the foundations of a Ram temple on land adjacent to the disputed mosque
1989 V.P. Singh government sworn in with the outside support of BJP and CPI(M). Soon after, V.P. expresses desire to imp­lement the Mandal Commission report on OBC quotas
1990 L.K. Advani's "rath yatra" begins in Somnath on September 25
1990 Oct 23, Laloo Prasad Yadav arrests Advani and stops his "rath yatra" in Samastipur1990 Police fire at VHP kar sevaks who defy orders and march into the disputed area
Nov 10, V.P. Singh loses a confidence vote and resigns. Soon after, Chandra Shekhar is sworn in as prime minister with Congress support
1990-91 BJP wins four states: MP, Himachal Pradesh, Rajasthan, UP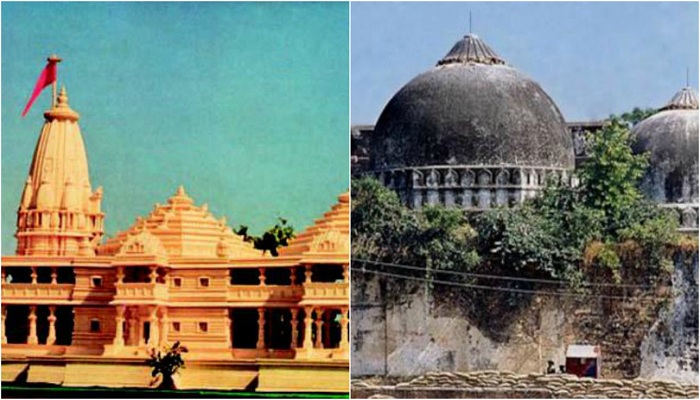 1992 Kar sevaks demolish the mosque, CM Kalyan Singh resigns as Advani, Uma Bharati and M.M. Joshi chargesheeted
1992 Prime Minister P.V. Narasimha Rao dismisses four BJP governments in the wake of Babri Masjid demolition by BJP supporters
1992 Liberhan Commission formed to look into the demolition
1992-93 Communal riots take place in Bombay followed by serial bomb blasts, killing hundreds of people
2002 PM A.B. Vajpayee sets up a cell in his office and appoints Shatrughan Singh to find a solution by talking to Hindus and Muslims
2002 Communal riots erupt in Gujarat following the Godhra train attack
2003 ASI begins a court-ordered survey to find out if a Ram temple existed at the site. It finds evidence of a temple but Muslims dispute the finding.
2004 A UP court reverses an earlier order exonerating Advani from his alleged role in the demolition
2005 Five suspected militants killed when they try to blow a hole on the wall of the complex in an explosive-laden jeep
2009 17 years after being constituted, the Liberhan Commission submits its report
2010 Allahabad High Court rules, splitting the site and giving one-third each to the Muslims, Hindus and the Nirmohi Akhara. The site of the mosque is given to the Hindus.
2011 Supreme Court suspends High Court ruling after Hindu and Muslim groups appeal
2014 BJP's Narendra Modi leads the NDA coalition to power at the Centre, winning 336 seats
2017 The Supreme Court says charges against Advani and other leaders cannot be dropped and must be revived
2017 April 19, the Supreme Court pronounces its verdict, charging the BJP leaders with criminal conspiracy, and asks the trial court in Lucknow to complete the hearing within two year
2017 RSS chief Mohan Bhagwat announces that only Ram temple will be built at the disputed site, ahead of the Supreme Court hearing
2018 After hearing multiple parties in the numerous civil suits, the Supreme Court directed the matter to be heard in January 2019 before an appropriate bench, although it did not specify a date.