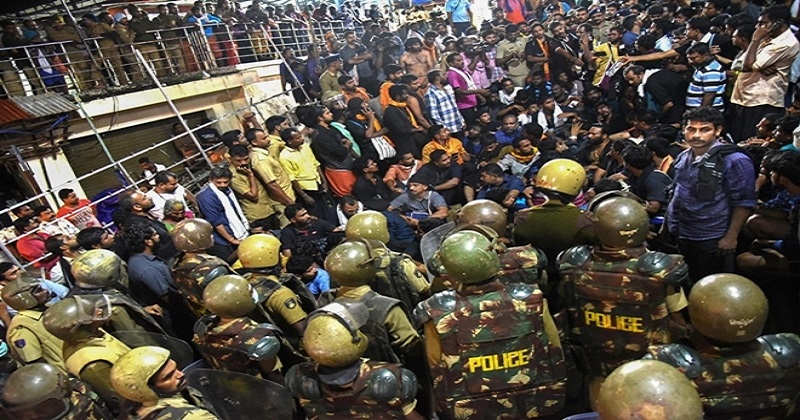 Intelligence Department of Tamil Nadu police has confirmed that a group of young women are getting ready to go Sabarimala. It is known that an organisation called 'Hindu Makkal kakshi' is behind this movement. There was another report of South zone A.D.G.P a few days ago that about 40 young women from Tamil Nadu might come to Sabarimala soon.
According to the reports, when they will leave from there place is not yet confirmed. It is known that they are in the last minute preparation of getting the women group organised.
Hindu Makkal Kakshi, an extreme right-wing outfit is based on Coimbatore. But they also have their presence in Selam, Madurai, Vizhupuram etc. There are cases already existing against them for murdering Islamic leaders.
A.D.G.P's secret circular also mentioned that these women are planning to enter Vavar mosque in Erumeli too. Police think their presence and action at the places can only worsen the situation.