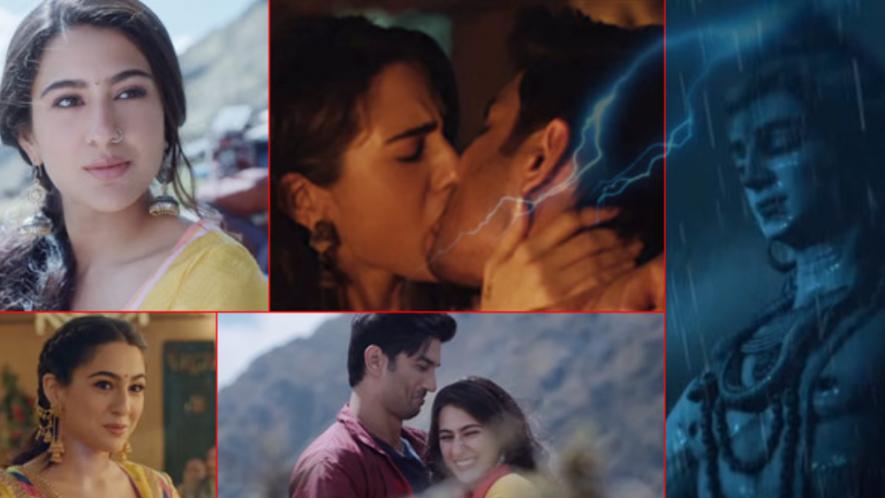 Sara Ali Khan is all set to make her Bollywood debut opposite Sushant Singh Rajput with disaster drama which has elements of love and spirituality.
Recently, Sara Ali Khan opens up about her sizzling onscreen chemistry and lip lock with Sushant.
"As a performer, when you're doing any scene, it's your duty to feel what your character feels. So, if I'm being honest with you, the kissing scene was one of the easier scenes for me because it's a very easy way to show intense love. Because your eyes are shut and you're kissing somebody, as opposed to everything else. So, I was not nervous. I was quite relieved that that was the way we had to show it rather than something more tricky to do," Sara told Bollywoodlife in an interview.
The actress also opened up about her on-screen equation with Sushant and how their bonding off the camera helped them achieve it.
She said, "Working with Sushant was amazing. Whether it was shooting in the cold or rain, he set the tone very professional. So, everybody had to follow suit. So, the chemistry had to be there because you had to match his energy."
Even Sushant laid his thoughts and stated, "There was a certain kind of familiarity with each other and the script which was very good to start with. Now, I'm slightly random and I'm loving it because I can talk to Sara about black holes and you know like how important it is to say thank you."