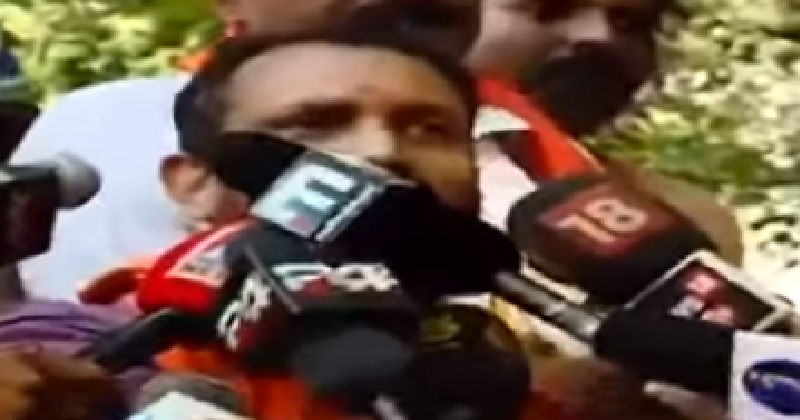 BJP leader K Surendran who got bail yesterday on the case of allegedly conspiring to kill a woman at Sannidhanam was released today. He was given a warm reception by the BJP members and there was a huge crowd welcoming him with loud cheers. Meeting the media, Surendran said:
"My only concern while I was in jail was whether the customs and traditions in Sabarimala would be broken. I am glad to see that it has happened yet. I haven't done anything wrong to be in jail. I have all the support of the party. The party is going as a single team under the leadership of Sreedharan Pillai. I have taken care to make sure that irumudi kettu was safe while I was in jail"
Surendran will now head to Pazhavangadi Ganapathy temple in an open jeep.