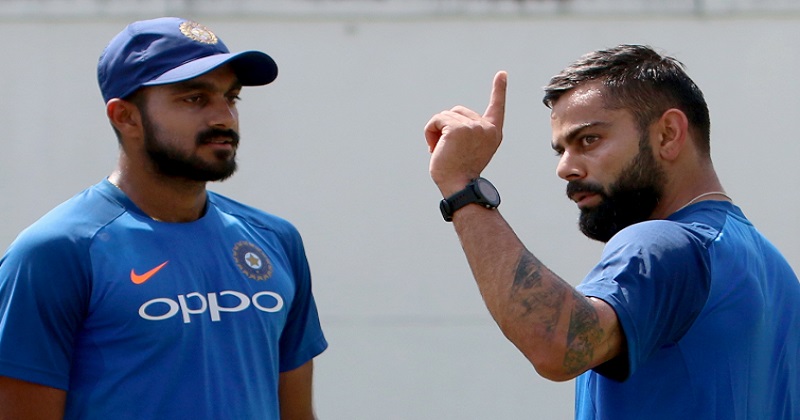 It seemed as though Indian cricket team solved the number 4 crisis and found an ideal player at number 4 in KL Rahul, but then Shikhar Dhawan picked up an injury and Rahul had to be moved into the opening position.
Vijay Shankar bats for India at number 4 but with little success and fans have been demanding a change of role and wants either Rishabh Pant or Dinesh Karthik to take the number 4 position.
Shankar scored 29 against Afghanistan and was involved in a 50 plus run stand with his skipper, neither of the innings looked reassuring. To make matters worse, Shankar's bowling skills have not been used either to reinforce his claim to be a part of the team as an all-rounder.
So could Shankar be replaced? If Virat Kohli's words are any indication, there is hardly a chance for that to happen. Kohli said Shankar is going to produce a big knock soon.
"It's a strange one because he had a decent game against Pakistan. I think against Afghanistan on that pitch he looked really assured. Shot selection, again, we discussed with him for that game. Last game, again, he came out, he looked really good, and he got a beautiful ball from Kemar Roach.

So you can't really sit down and pinpoint things. But I personally felt he looked really solid. There's not much that needs to be tinkered. Sometimes in cricket, you just need a bit of luck to get over from 30 to 60, and then you play a defining knock for the team.

"He's very close to that, and we're very confident he's going to end up playing that kind of knock for us," said the world number one batsman" said Kohli.