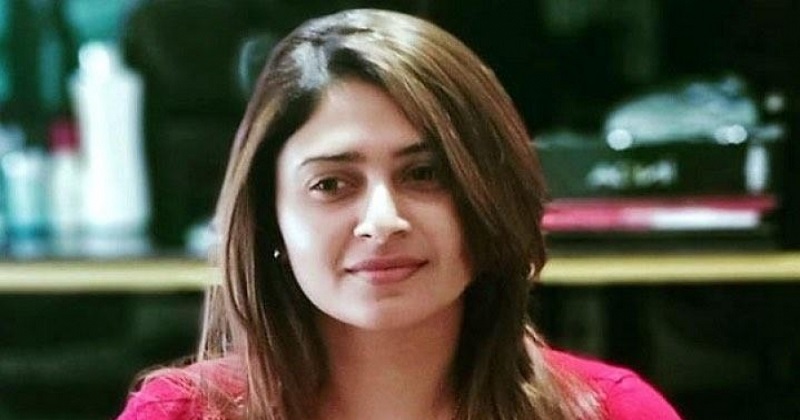 Kochi: Lakshadweep filmmaker Aisha Sultana has been booked in a case on sedition charges and hate speech for her comments criticizing Administrator Praful Khoda Patel's Covid handling and alleging that the Centre had used a 'bio-weapon'. The complaint was filed by the Lakshadweep BJP Unit President, Abdul Khader.
A case has been registered against the filmmaker under sections 124 A (sedition) and 153 B (hate speech) of the Indian Penal code by the Kavaratti police on Wednesday.
According to the complaint, Khader said that the actress, during a debate in a Malayalam Television channel, had alleged the Central government had used biological weapons for the spread of COVID-19 in Lakshadweep. The BJP leader also stated that Sulthana's act was anti-national, which tarnished the 'patriotic image' of the central government.
Earlier, the BJP also staged a protest in the islands seeking action against the filmmaker.
Since the administration started implementing reform measures in Lakshadweep, the island has been witnessing protests by various political parties.
The model-actress Aisha Sultana, who hails from Chetiath island in Lakshadweep has worked with several Malayalam filmmakers.
The case against her has drawn strong reactions on social media. ( tweets)
Aiysha Sultana, budding filmmaker, booked under sedition charges. Crime: Dared to describe admin policy a bio-weapon . Reason: Laccadives did not have a single case of Covid for a year until admin removed mandatory quarantine for travellers. Now Covid rages. Some sedition indeed! pic.twitter.com/oZU9m7hBGX

— Thomas Isaac (@drthomasisaac) June 11, 2021
1/3 In our democracy, criticism of Govt that does not involve incitement to violence is not seditious, a principle the Supreme Court has repeatedly upheld & that various state police forces have more repeatedly ignored. The case should be dropped. https://t.co/iQp7uTs3VQ

— Shashi Tharoor (@ShashiTharoor) June 11, 2021
3/3 The sedition case will fail in the courts, since it does not meet basic standards, but she will be made to suffer till then. The process is the punishment. It is a total abuse of the process of law & unworthy of our democracy. The case against Aisha Sultana shld be withdrawn.

— Shashi Tharoor (@ShashiTharoor) June 11, 2021