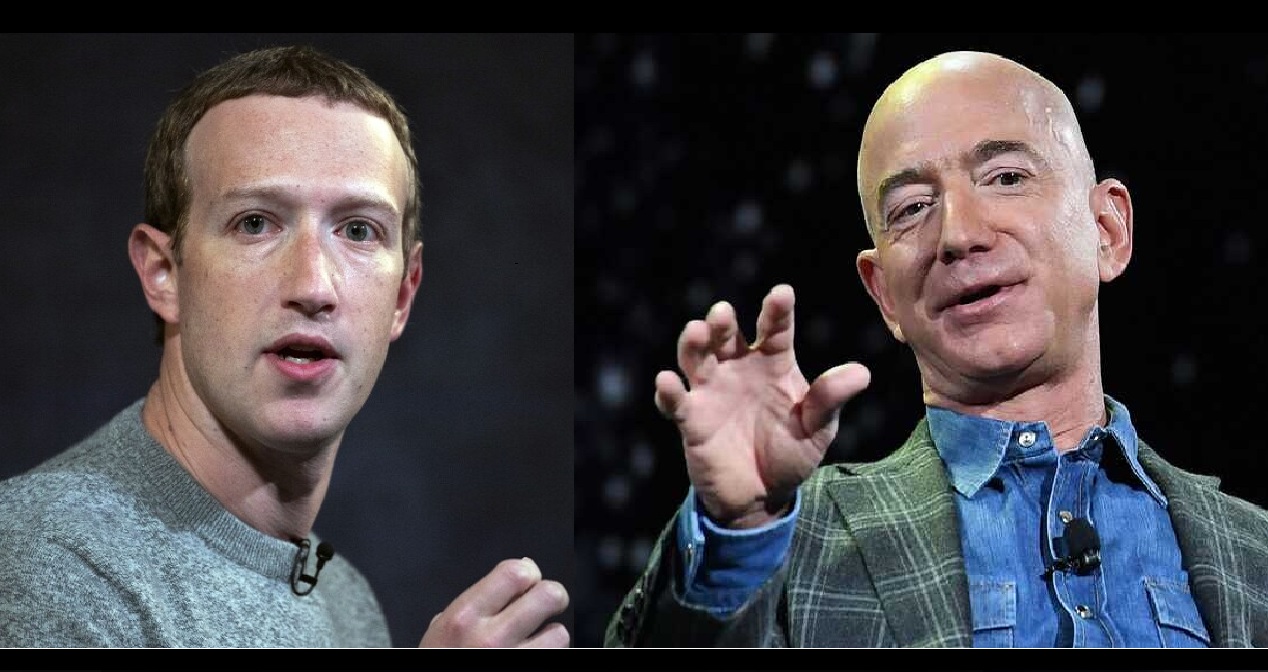 Mark Zuckerberg lost $29 billion in net worth on Thursday as Meta Platforms Inc's stock marked a record one-day plunge, while fellow billionaire Jeff Bezos was set to add $20 billion to his personal valuation after Amazon's blockbuster earnings.
Meta's stock fell 26%, erasing more than $200 billion in the biggest ever single-day market value wipeout for a U.S. company, which pulled down founder and Chief Executive Officer Zuckerberg's net worth to $85 billion, according to Forbes. Zuckerberg owns about 12.8% of the tech giant, formerly known as Facebook.
Bezos, the founder and chairman of e-commerce retailer Amazon, owns about 9.9% of the company, according to Refinitiv data. He is also the world's third richest man, according to Forbes. Amazon's holiday-quarter profit surged, thanks to its investments in electric vehicle company Rivian; and the company said it would hike annual prices of Prime subscriptions in the United States, sending its shares up 15% in extended trading and readying it for its biggest percentage gain since October 2009 on Friday. Bezos' net worth rose 57% to $177 billion in 2021 from a year earlier, according to Forbes, largely from Amazon's boom during the pandemic when people were highly dependent on online shopping.
Also read:  Priyanka Gandhi, Akhilesh Yadav-Jayant Chaudhary come face to face during poll campaign; greet with folded hands
Zuckerberg's one-day wealth decline is among the biggest ever and comes after Tesla Inc top boss Elon Musk's $35 billion single-day paper loss in November. Musk, the world's richest person, had then polled Twitter users if he should sell 10% of his stake in the electric carmaker. Tesla shares have yet to recover from the resulting selloff. Following the $29 billion wipeout, Zuckerberg is in the twelfth spot on Forbes' list of real-time billionaires, below Indian business moguls Mukesh Ambani and Gautam Adani.