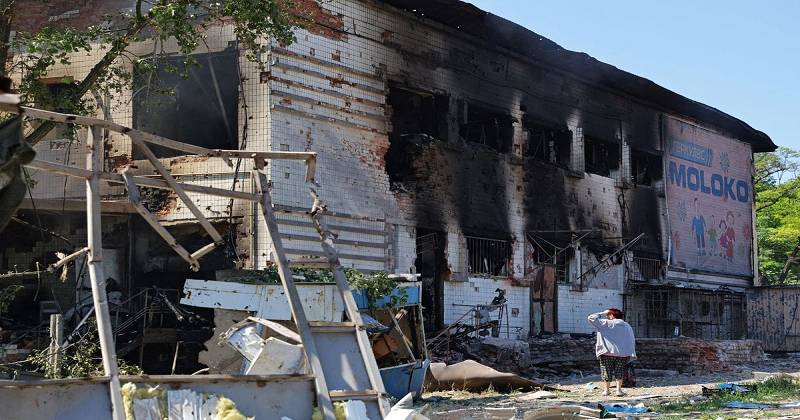 Ukraine's President Volodymyr Zelenskiy has predicted that Russia will intensify its attacks this week as European Union leaders consider whether to support his country's bid to join the bloc and Russia continues its campaign to seize control of east Ukraine.
'Obviously, we should expect Russia to intensify its hostile activities this week,' Zelenskiy said in a Sunday night video address. 'We're getting ready. We are prepared.'
Ukraine applied for EU membership four days after Russian troops crossed its border in February. The European Commission, the EU's executive, recommended that Ukraine be granted candidate status on Friday.
Leaders of the 27-nation union will debate the issue at a summit on Thursday and Friday, and are expected to support Ukraine's application despite reservations expressed by some member states. The procedure could take several years to complete.
The EU's embrace of Ukraine would run counter to one of Russian President Vladimir Putin's stated goals when he sent troops into Ukraine: keeping Moscow's southern neighbour out of the sphere of influence of the West.
Putin stated on Friday that Russia has 'nothing against' Ukraine joining the EU, but a Kremlin spokesperson stated that Russia is closely monitoring Kyiv's bid, particularly in light of increased defence cooperation among EU members.