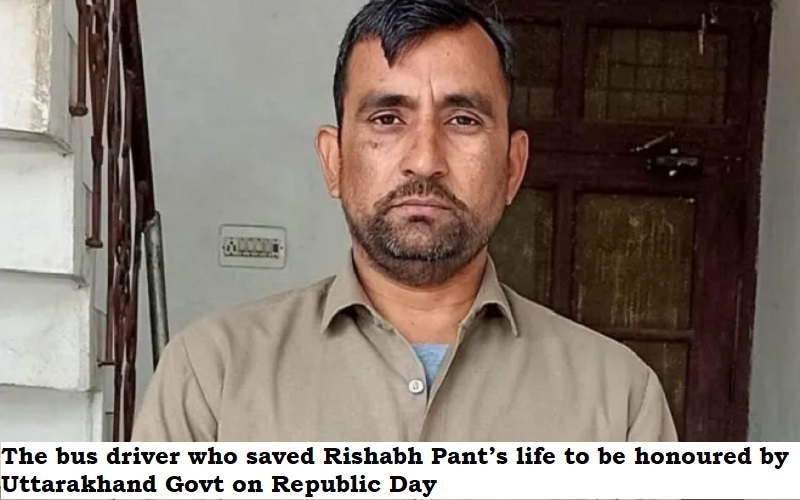 The Uttarakhand government will honour Sushil Mann, the bus driver who saved Rishabh Pant's life on Republic Day.
In the early hours of Friday (December 30), Pant was involved in a serious accident in which his automobile crashed after colliding with the side barriers of the road.
Rishabh's car flipped at least three or four times, according to Mann and his bus conductor, Paramjeet, before colliding with the divider. Both were able to assist Pant in exiting his nearly fully wrecked and later burned automobile.
Pant was first brought to a nearby hospital after the accident before being transferred to the Max hospital in Dehradun.
As per the Delhi and District Cricket Association (DDCA) director, Shyam Sharma, the India keeper-batter was trying to avoid a pothole when the accident happened.
While S.K. Singh, the Superintendent of Police, Haridwar (Rural), said that Pant 'fell asleep at the wheel a kilometre ahead of Narsan towards Roorkee.'