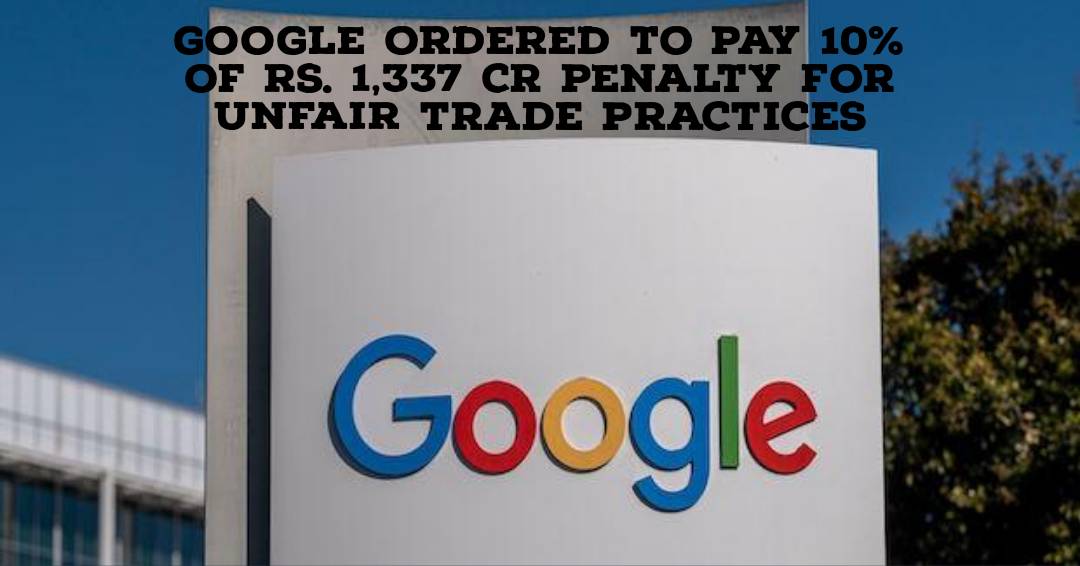 The National Company Law Appellate Tribunal (NCLAT) today ordered Google to pay 10% of the Rs 1,337.76 billion fine that fair trade watchdog CCI slapped on the tech giant.
However, a two-member court refused to immediately halt the Competition Commission of India (CCI) penalty's proceedings and said it would make a decision after hearing from all sides.
The appeal panel has sent letters to CCI and ordered that the subject be listed for a hearing about an interim stay on February 13.
The NCLAT decision followed a petition filed by Google, which contested the CCI ruling that the tech giant had abused its dominant position in a number of markets within the Android mobile device ecosystem. Google argued that the ruling was unfair to Indian users and would increase the cost of such devices there.
The CCI fined Google Rs. 1,337.76 crore on October 20 of last year for engaging in anti-competitive behaviour with regard to Android mobile devices. The internet giant had also been ordered to stop engaging in a number of unfair business practises by CCI in the judgement from October.
Google contested this before the NCLAT, which is the CCI's appeal authority against any directives, judgements, or orders made by the regulator.
In its petition, Google had asked for a temporary suspension of the fine.
Google claims that Android has had a significant positive impact on Indian users, developers, and Original Equipment Manufacturers (OEMs) and has been the catalyst for India's digital development.
Furthermore, it was asserted that the Director General (DG) had cut and pasted phrases from rulings rendered by foreign judges.