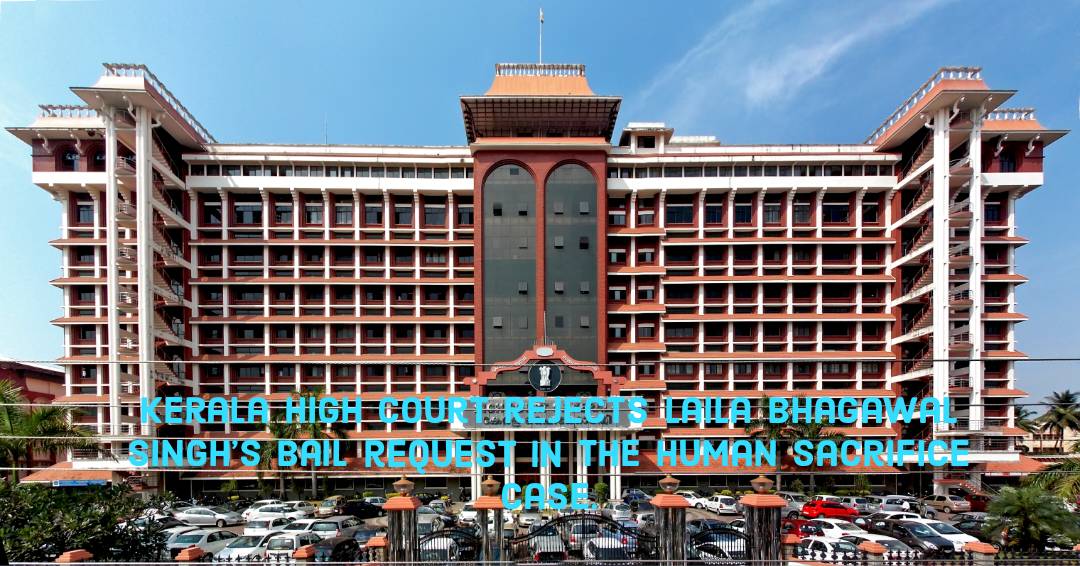 On Wednesday, the Kerala High Court rejected Laila's request for bail in the controversial case of human sacrifice where two women are said to have been brutally murdered.
Laila Bhagawal Singh, one of the three defendants in the case, made a bail request, which was denied by Justice Bechu Kurian Thomas.
Justice Kurian Thomas cancelled the bail after observing that the petitioner's active participation in the crime and another crime proves her involvement in the human sacrifice case beyond a reasonable doubt. The judge stated, 'I am of the opinion that this is not a case where the petitioner may be released on bail, having regard to the circumstances of the case and also taking note of the petitioner's role in the crime at least in part.'
The Court further noted that the claim made by the petitioners' attorney that no recovery was made based on any statement made by the accused is false and cannot be inferred from the case files. The court stated, 'Suffice it to say, there are elements connecting the petitioner to the crime, at least prima facie.'
The claim is grisly in type and seriousness, and the judge noted that the inquiry is still ongoing. Additionally, as of the hearing date, the final report had not yet been submitted.
'If bail is granted, there is the harsh reality of justice being subverted,' the court stated, noting that there is every risk that the petitioner may influence the witnesses if she is released on bond.