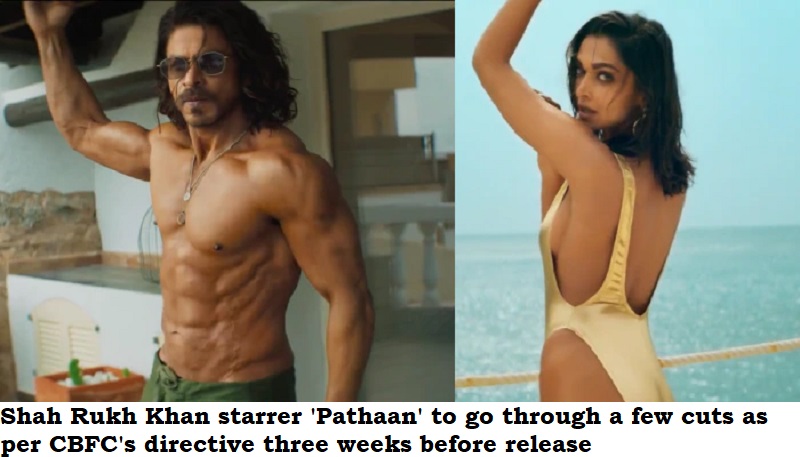 The CBFC has ordered that the Shah Rukh Khan-starring film 'Pathaan' undergo a few changes before its scheduled three-week theatrical release. A picture that seems to be a list of revisions that the Central Board of Film Certification issued for the movie has made its way online and is currently doing the rounds on social media.
It has been mandated that the film not contain the word RAW. The words Ashok Chakra and ex-KGB in dialogues have both been changed to Veer Puraskar and Humari Bharatmata has been offered as a replacement for Mrs. Bharatmata.
The word scotch has to be replaced with drink and the word Russia has to be removed from the phrase 'Black Prison, Russia'. The word PM will be replaced by President or Minister and the word PMO has to be dropped from 13 places.
The song that stirred controversy, Besharam Rang also will have to go through a few changes.
Close-up shots of buttocks, Deepika's 'side pose (partial nudity)' shots, and visuals of sensuous dance movements will have to be replaced with 'suitable shots'.
Interestingly, Deepika's saffron bikini will stay in the song. Certain groups had raised objections initially to her attire and specifically to the colour.