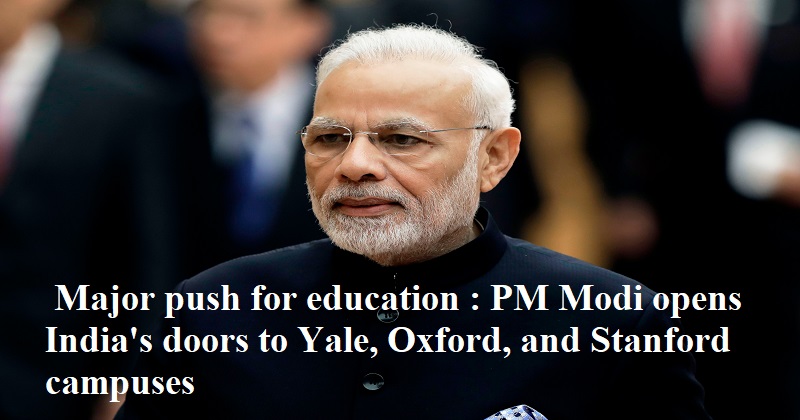 By allowing prestigious international colleges like Yale, Oxford, and Stanford to establish campuses there and provide degrees, India has made significant progress in the higher education sector of the nation. According to sources, the University Grants Commission (UGC) presented a draught law on Thursday for public comment with the aim of facilitating the initial operation of foreign universities in the nation.
The local campus may choose the admission standards for domestic and international students, the price schedule, and the scholarship programme, according to the draught. Additionally, the faculties will be free to choose anyone they want as professors and staff. The administration of Prime Minister Narendra Modi is working to reform the highly regulated education system in order to make it more cheap for Indian students to get foreign degrees and to promote India as a desirable study destination worldwide. The plan will also make it easier for international schools to reach the nation's young people.
Despite the fact that India's universities and colleges have produced CEOs at firms like Microsoft Corp. and Alphabet Inc., many of them do badly in international rankings. The nation must now strengthen its educational system to become more competitive and close the expanding gap between college curricula and consumer demand. According to sources, India is now placed 101 out of 133 countries in the Global Talent Competitiveness Index of 2022, which assesses a country's capacity to develop, attract, and retain talent.
It's important to note that several colleges have already formed relationships with Indian schools, enabling Indian students to partake in portions of their studies there while finishing them on the main campus located outside. These foreign schools will be enticed to establish campuses without collaborating with local organisations by the current action. The final draught from the University Grants Commission (UGC) will be submitted to the parliament for approval before becoming legislation, according to sources in the media.