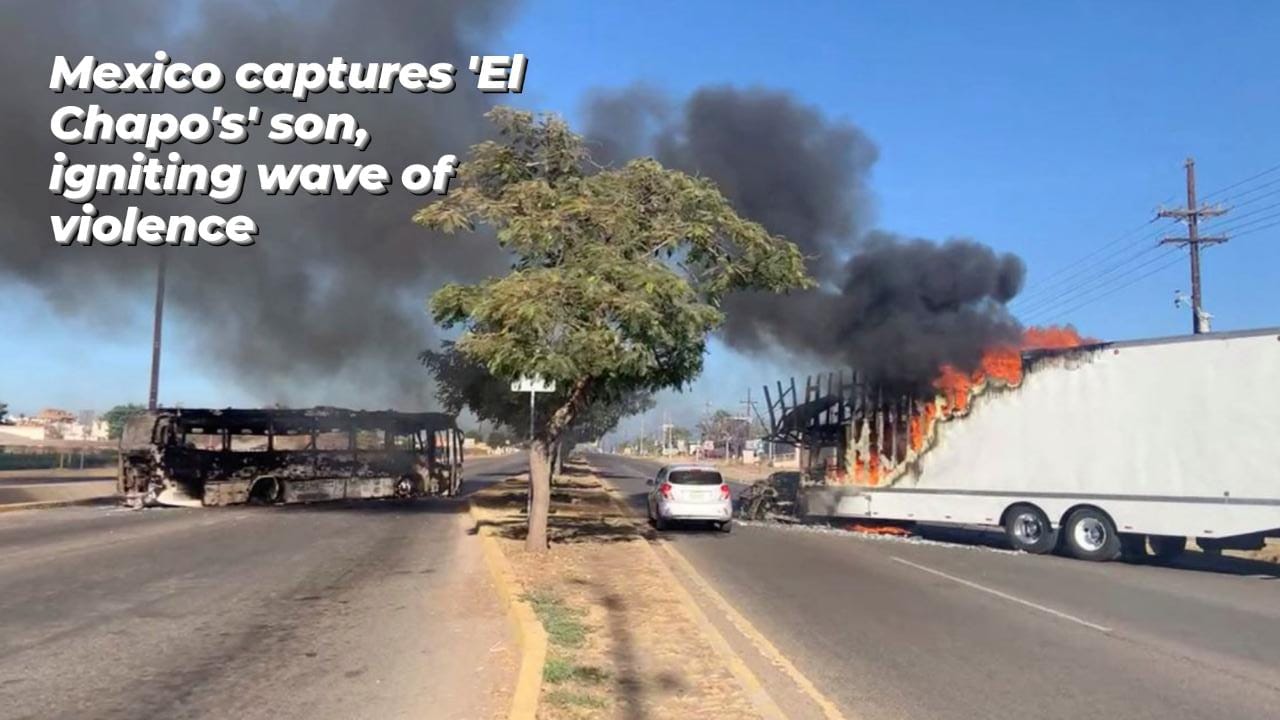 Mexican security forces apprehended drug cartel leader Ovidio Guzman, the son of imprisoned kingpin Joaquin 'El Chapo' Guzman, on Thursday, sparking a wave of violence ahead of US President Joe Biden's visit next week.
The majority of the violence occurred in the northern Sinaloa state city of Culiacan, which is home to the powerful drug cartel of the same name that El Chapo led before his extradition to the United States in 2017.
State governor Ruben Rocha said seven members of the security forces, including a colonel, had been killed, and 21 others, including eight civilians, had been injured.
According to Rocha, there were 12 clashes with security forces, 25 acts of looting, and 250 vehicles set on fire and used to block roads.
'We believe we will be able to work normally tomorrow,' he said, adding that he had not discussed calling in additional reinforcements from the army or the National Guard.