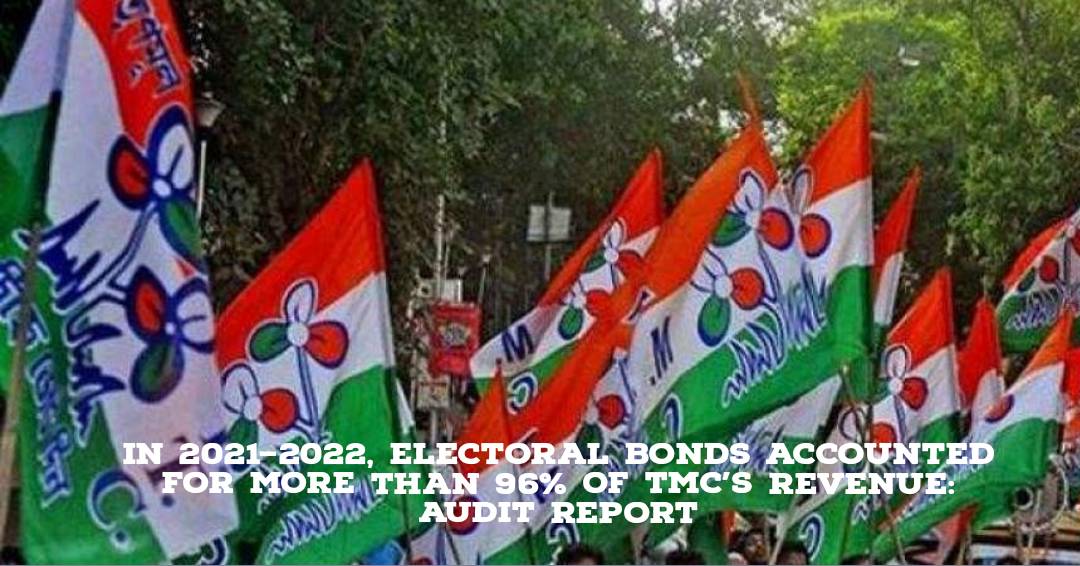 According to the Trinamool Congress' annual audit report, electoral bonds accounted for more than 96% of the party's income in 2021–22. This income increased from Rs 42–14–rupees per share in 2020–21 to Rs 528.14–rupees per share in 2021–22.
A financial mechanism for facilitating contributions to political parties is an electoral bond.
The report which was published on Friday says, the Trinamool Congress (TMC) earned 545.74 crore rupees in total in 2021–22, of which 528.14 crore came from electoral bonds.
Additionally, it stated that Rs 14.36 crore came from primary party members' dues, subscription fees, and other collections.
According to the report, the TMC reported receiving Rs 42 crore in revenue through electoral bonds in 2020–21.
After winning the West Bengal assembly elections in 2021, the party's spending also increased. The TMC's expenses were Rs 132.52 crore in 2020–2021 and Rs 268.33 crore in 2021–2022 before rising.