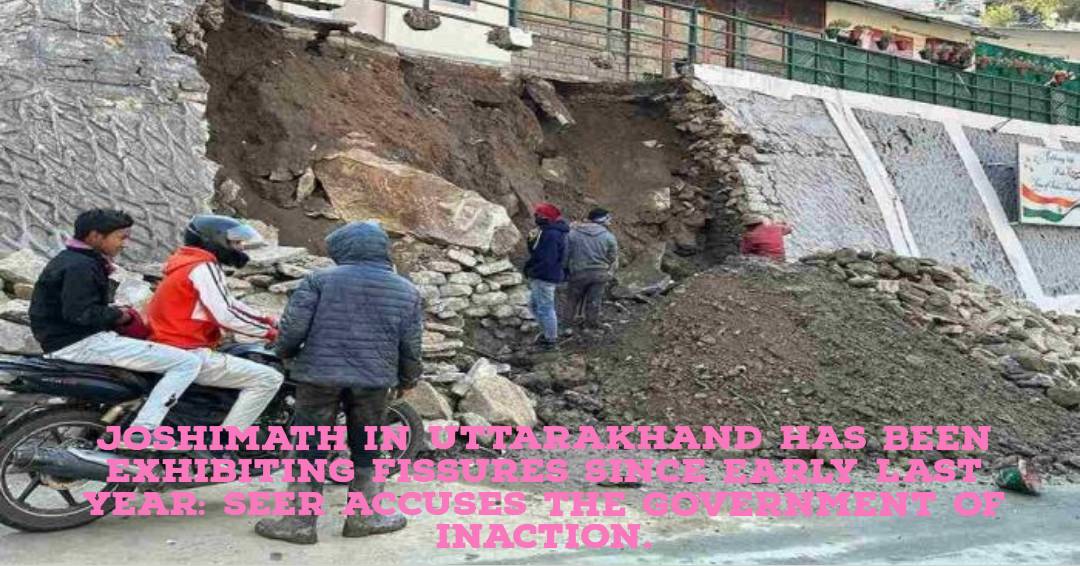 The gateway to well-known pilgrimage sites like Badrinath and Hemkund Sahib and the popular international skiing destination Auli, according to Seer Shankaracharya Avimukteshwaranand Saraswati of Joshimath, Uttarakhand, has been developing cracks since early last year. He claims the state government ignored the crisis.
'The Joshimath situation has been disregarded by the state government. Early last year, the fissures had already begun to show,' he claimed.
The seer had already filed a petition with the Supreme Court asking for the issue in Joshimath, Uttarakhand, where hundreds of houses have developed cracks, to be classified as a national calamity.
The PIL filed by Swami Avimukteshwaranand Saraswati demanded immediate financial aid and compensation for the people of Uttarakhand, arguing that the catastrophe occurred as a result of widespread industrialization.
Additionally, the National Disaster Management Authority has been asked to provide guidance so that it can actively assist the Joshimath citizens during this difficult period.
On Sunday, Shankaracharya Avimukteshvaranand travelled to the afflicted districts.
Land subsidence is posing a serious threat to Joshimath, which was founded by Aadiguru Shankaracharya in the eighth century and is regarded as one of the most significant maths of Sanatan dharma. The authorities have moved quickly. Since Wednesday, residents have been leaving the area because the town's buildings and concrete are rapidly developing cracks, crevices, and subsidence.
The Chamoli district government informed that the, 603 buildings in 9 wards have currently developed cracks, and 65 families have been saved.