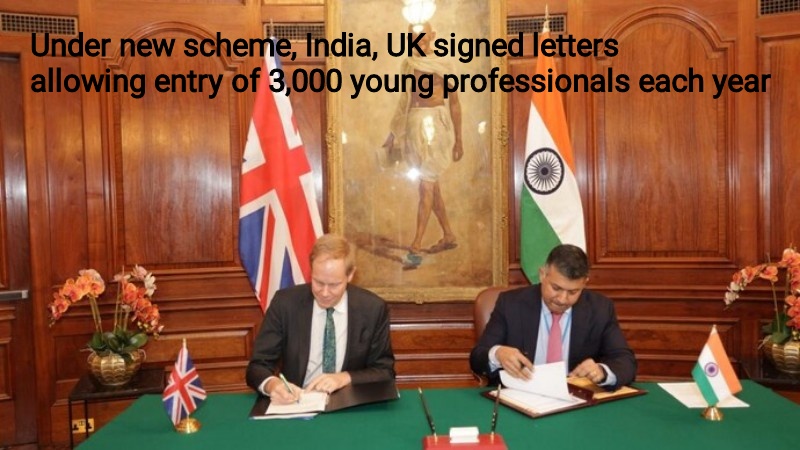 On Monday, Permanent Undersecretary of State for UK Home Office Mathew Rycroft and High Commissioner Vikram Doraiswami exchanged letters formalising the eagerly anticipated India-UK Young Professional Scheme. The scheme only allows 3,000 young professionals to participate each year.
During the event at the Indian High Commission in London, Mathew Rycroft noted that Mahatma Gandhi had returned to India from South Africa on January 9. The current Pravasi Bhartiya Diwas in Indore, according to High Commissioner Vikram Doraiswami, makes the event even more special.
The Memorandum of Understanding (MOU) on the Migration and Mobility Partnership between the two governments, which was signed on May 4, 2021, includes the Young Professionals Scheme, or YPS. The letters that have been signed attest to the conclusion of each party's internal processes for implementing YPS.
'Under the scheme, young professionals (graduates) who are between the age of 18 and 30 will be authorised to gain exposure to work life in another culture, with the option of taking employment as an incidental part of their stay for a maximum duration of two years,' HCI stated in a statement.
The specifics of how to apply and what happens next have not yet been disclosed. Regarding this, HCI added, 'The Implementation date, checklist for eligibility, and step-by-step application procedures will be shared shortly through the High Commission's website and social media outlets.'
At the age of 23, Hasil Makkar became one of England's youngest qualified solicitors. He issued a warning about the new scheme.
'The details of the visa process for the scheme is not yet clear and people should be extra vigilant from those who might use the scheme to dupe them into taking money for the visa. Keep an eye on HCI and Home office website and social media handles for further information,' Hasil Makkar told India Today.