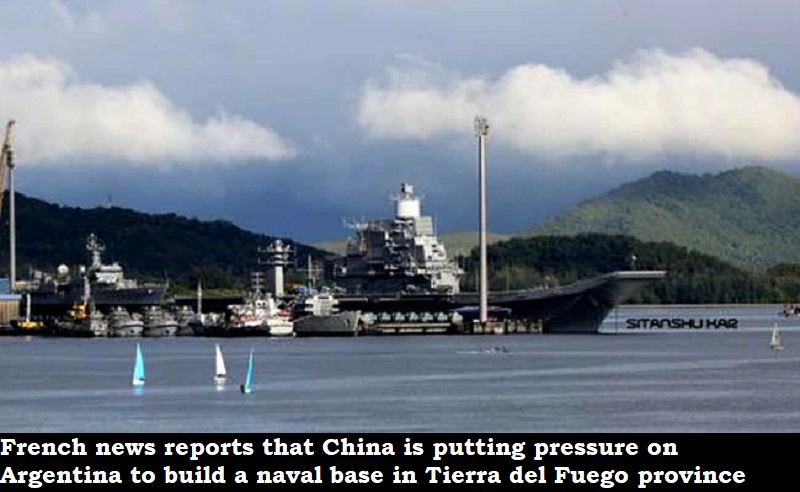 In November of last year, the French news outlet Intelligence Online said that China was pressuring Argentina to build a naval facility in the province of Tierra del Fuego's Ushuaia. Beijing will be able to control the passage between the Atlantic and Pacific oceans thanks to the base's proximity to Antarctica.
Independent intelligence and local media reports claim that China is constructing a port in Tierra del Fuego that might serve as a naval station in an effort to create a 'gateway' to Antarctica.
Notably, the distance between the Antarctic coast and Argentina's southernmost point is just 680 miles.
According to reports in the journal, provincial governor Gustavo Melella and Chinese Communist Party (CCP) official Shuiping Tu had already finalised the entire matter. The proposed area will only be accessible to Chinese military personnel.
Tu represents state-owned company HydroChina Corp and operates it in South America. China has made heavy investments in the region, enabling the CCP to build influence and putting them in a strategically significant position.