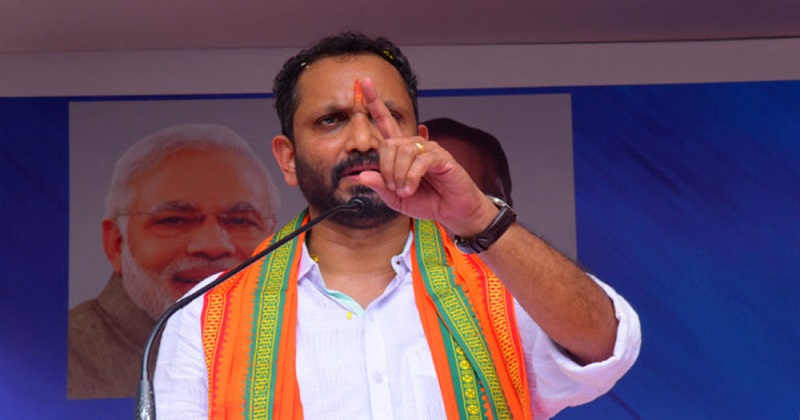 Kasaragod: Crime Branch has submitted the charge sheet concerning the Manjeshwaram election bribery case. The chargesheet naming BJP State President K Surendran as the prime accused has been filed in Kasaragod District Court on Wednesday.
The case pertains to Surendran offering two and a half lakh rupees and a smartphone to K Sundara, a Bahujan Samaj Party (BSP) leader, to withdraw his candidature in Manjeswaram during the last assembly election. Surendran has been slapped with non-bailable charges. He also faces charges under Sections 171B, E and Scheduled Castes and the Scheduled Tribes (Prevention of Atrocities) Act.
Following the incident, Sundara revealed the ordeal and claimed that the BJP leader threatened him. Later, the police registered a case based on the complaint filed by LDF Candidate VV Ramesan. Besides Surendran, his Chief Election Officer and former BJP district president Adv K Balakrishna Shetty, Yuva Morcha leaders Sunil Naik, Y Suresh, Manikanta Rai and Lokesh Londa are the other accused in the case.