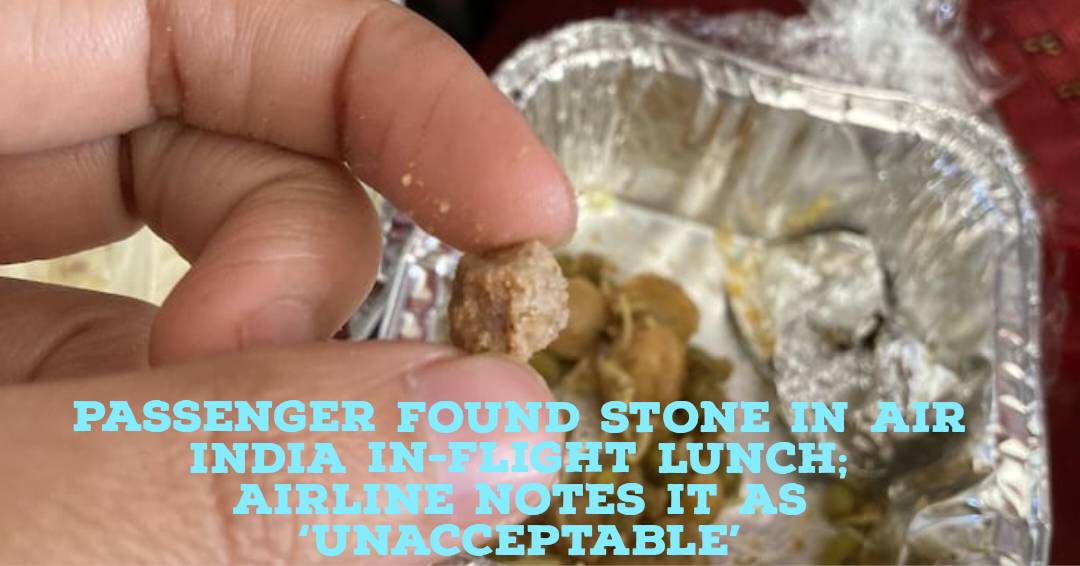 Aboard January 8, a traveller on an Air India aircraft from Delhi to Kathmandu found a stone in the meal and uploaded images on social media. The airline noted it and announced that it will 'initiate stern measures against the caterer.'
The traveller Sarvapriya Sangwan tweeted on January 8 with the hashtag 'Air India' that 'You don't need resources and money to ensure stone-free food Air India (@airindiain)'.
She shared images of the onboard food provided and identified it as being from flight AI 215. 'Ms. Jadon, a crew member, was notified. This level of carelessness is inexcusable,' she continued.
Air India replied to the tweet with the following statement: 'This is worrying and we're taking this up right now with our food team.'
'Please be patient until we return. We value you alerting us to this,' the airline wrote in a tweet on January 8.
A representative for Air India issued a statement on Tuesday acknowledging the event, saying, 'Air India has taken serious note of the situation where a passenger detected stone in her in-flight meal on AI 215. We apologised to the passenger and truly regret this occurrence.'
The official continued, according to PTI, 'We have discussed the issue with the caterer and will be launching strict action against the caterer.'