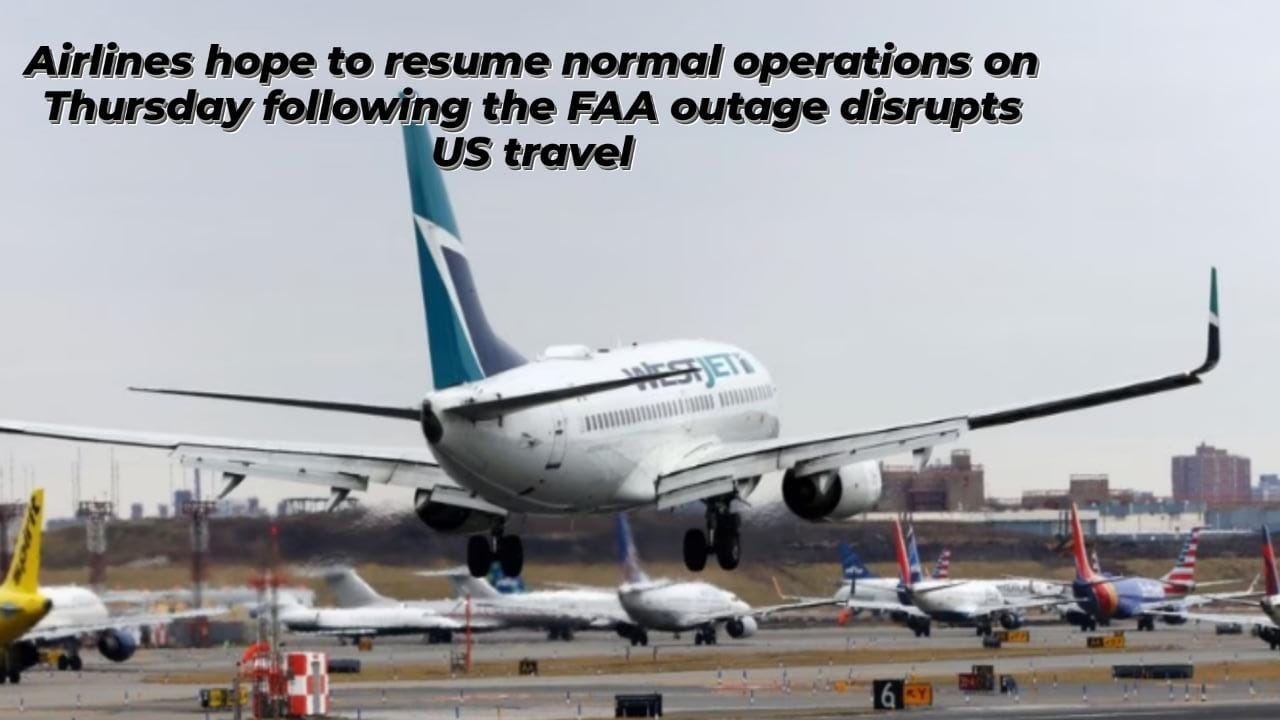 The United States' aviation industry was struggling to return to normalcy on Wednesday, following a nationwide ground stop imposed by the Federal Aviation Administration (FAA) due to a computer problem that forced a 90-minute halt to all departing flights in the United States.
According to FlightAware, nearly 9,600 flights have been delayed and over 1,300 have been cancelled, making this the first national grounding of flights in nearly two decades. Many industry officials compared the grounding to what happened after the September 11, 2001 terrorist attacks.
The total number of flights disrupted surpassed 10,900 and was still rising, but airline officials expressed optimism that normal operations would be resumed by Thursday.
Southwest Airlines Co , United Airlines , Delta Air Lines , and American Airlines all reported 40% or more of their flights were delayed or cancelled on Wednesday.
The outage was traced to a damaged database file, according to FAA officials, who added that there was no evidence of a cyberattack and that the investigation was ongoing. According to people familiar with the review who asked not to be identified, the same file corrupted both the main system and its backup.